Making purchases at Amazon.com and other website funds this website by generating revenue. Any help is appreciated and supports both me and content like this.
HuaGua (花瓜) Taiwanese Pickled Cucumber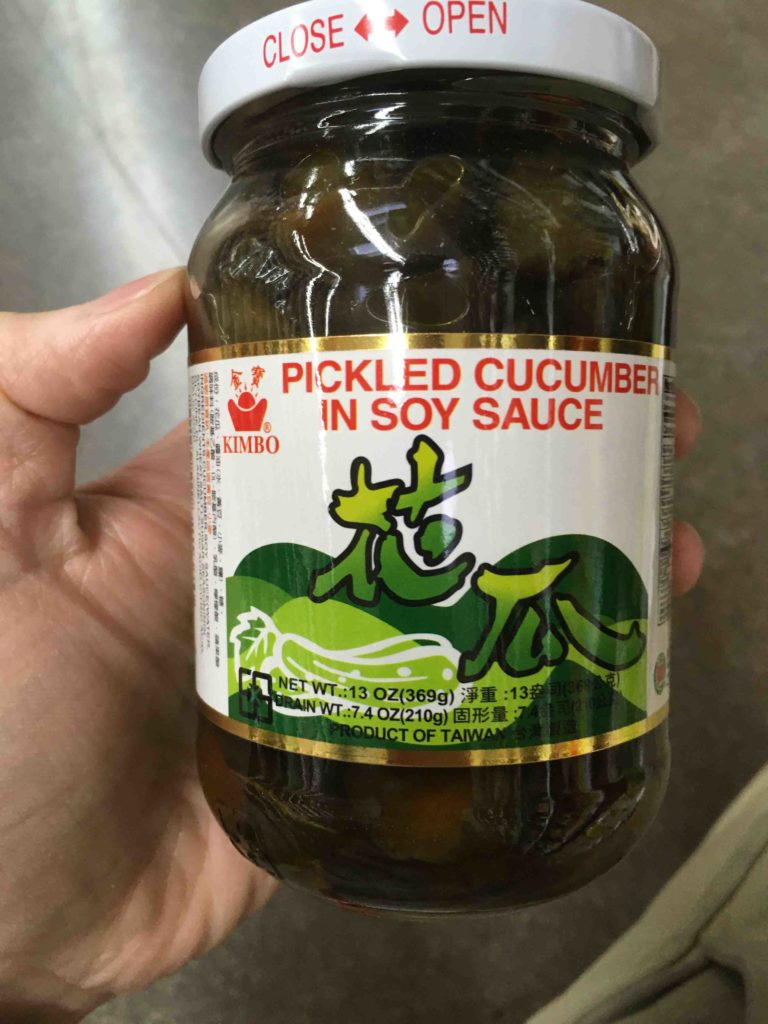 HuaGua (花瓜) or Flower Melon is a sweet pickled cucumber that is made in Soy Sauce. I was actually surprised to see that a different cucumber showed up when I googled Chinese pickled cucumber. As far as I know, that type of cucumber is not frequently eaten in the Chinese household. However, HuaGua is commonly eaten with the Chinese rice porridge called congee.
HuaGua Pickle Taste and Texture
HuaGua taste like a sweet soy cucumber. Although it looks wrinkled, it has a very delicate crunch. If the brand does not have a crunch, you should avoid it.
The sweet sauce, balances really well with the bland flavor of the congee. One of my favorite combination is with Rou Song, Pickled Cucumber, Fermented Duck Egg and Soy Sauce. But really you can eat congee with any combination that you like.
American sweet dill pickle, although made in a similar way has a very different taste. Those pickles are usually much more pungent due to the vinegar and mustard sweet. Also the sweetness tends to over power other food which is why its not recommended to eat with congee.
HuaGua Pickle Nutrition
The only negative thing that I see about the nutritional value is the sodium content. Per 30 g of the cucumber, there will be 410 mg of sodium, which accounts to 18% of your daily intake. Other than that, its not really that bad for you. Below, you will find the whole nutritional value of the pickle.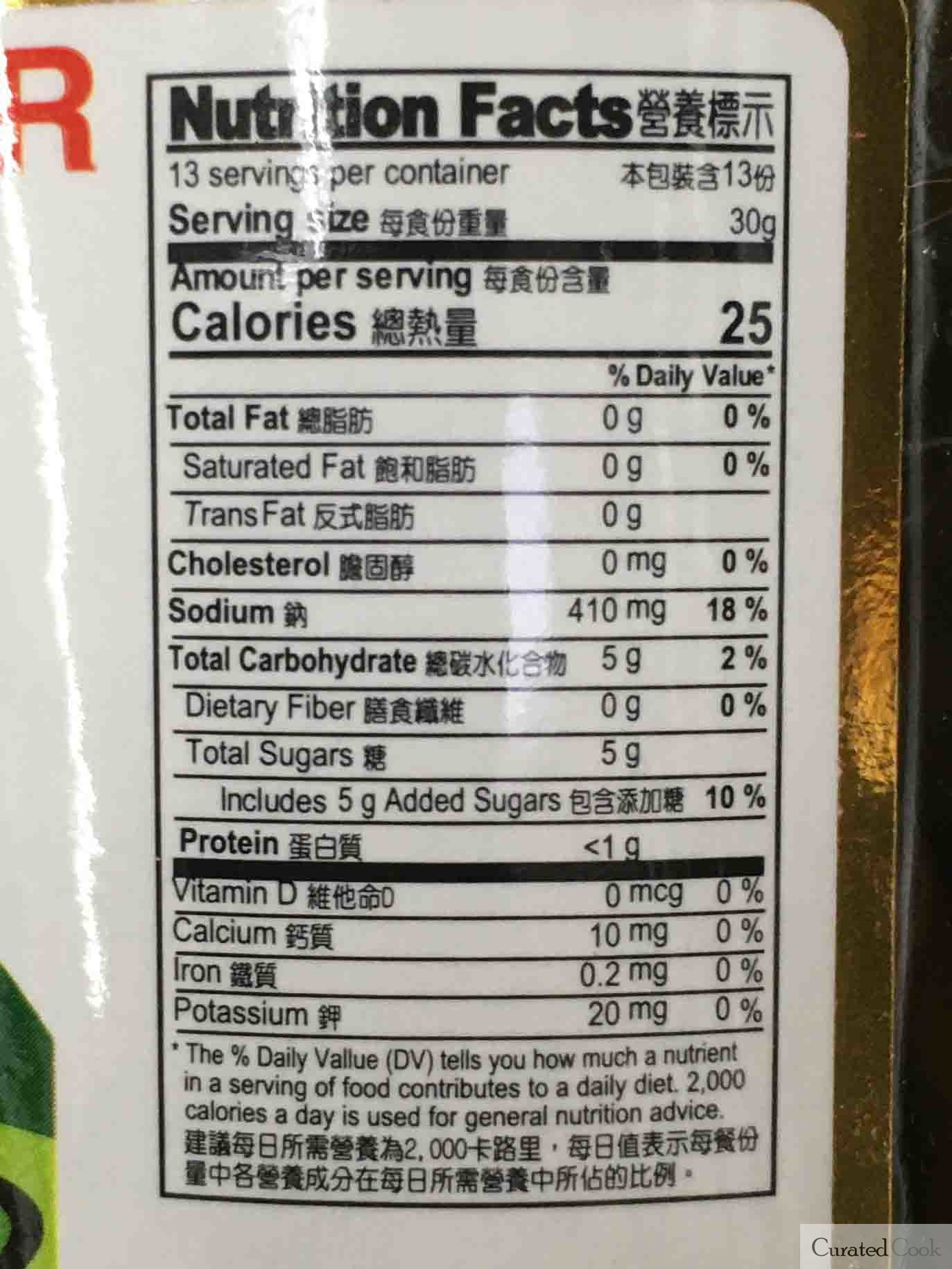 The Ingredients of this will vary from manufacturer, but in general, you will find soy sauce, cucumber, sugar and some preservative.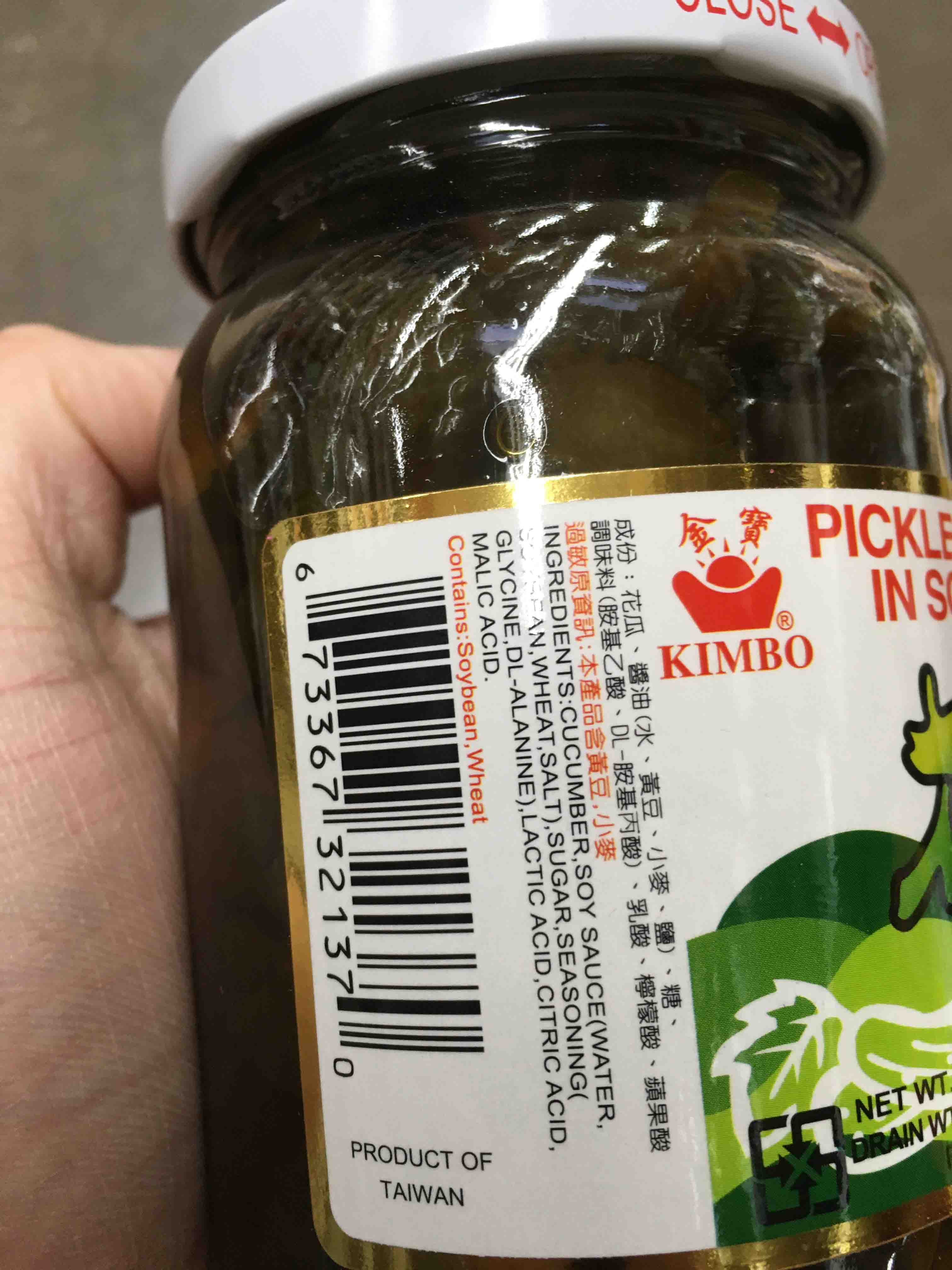 Where to Buy HuaGua Pickle
Although this type of pickle is more common in Taiwan, in north america, you can pretty much get this at any Asian super market. Places like 99 ranch will always carry these type and other type of pickles. You can also find it at amazon, but it is a little More Expensive than what you can find in the supermarket.
Thoughts
The uses of this pickle is a little bit limited, I only eat it with congee. Which is why the famous one only comes in a tiny can. However, if you enjoy the taste, I don't see why you couldn't eat it with other food. I will say this, I couldn't get enough of this as a kid and it is something that you should definitely try.
I hope you find my article on HuaGua to be helpful, please visit the Article page for more!