Making purchases at Amazon.com and other website funds this website by generating revenue. Any help is appreciated and supports both me and content like this.
Falk Copper Saucepan Vintage
Falk is one of the few copper pot manufacturer to make pots in a bi-metal configuration. The stainless steel and copper combination allows for a even heat distribution without the downside of the tin lining wearing out. This Falk Copper Saucepan that I will be reviewing today seems like it is one of their older design, the newer version has their logo stamped onto the cast iron. The sidewall is also slightly thicker. You can no longer get these vintage model, but you can get the Newer Version which is thicker and more well refined. We will be looking at what makes the vintage falk copper saucepan different, how does it perform, is it any better than the new one?
Quick Summary
| Categories | Falk Culinair |
| --- | --- |
| Performance | Excellent |
| Colors | Brushed Copper |
| Brand Awareness | Europe and Copper Collector |
| Helper Handle | No |
| Pouring Lip | Yes |
| Thoughts | A excellent performing saucepan. On some of these saucepan, the inner stainless steel lining might have stress mark. That is probably due to the hydraulic press. |
| Reviewed Brand | Falk Copper Cookware |
Falk Copper Saucepan Design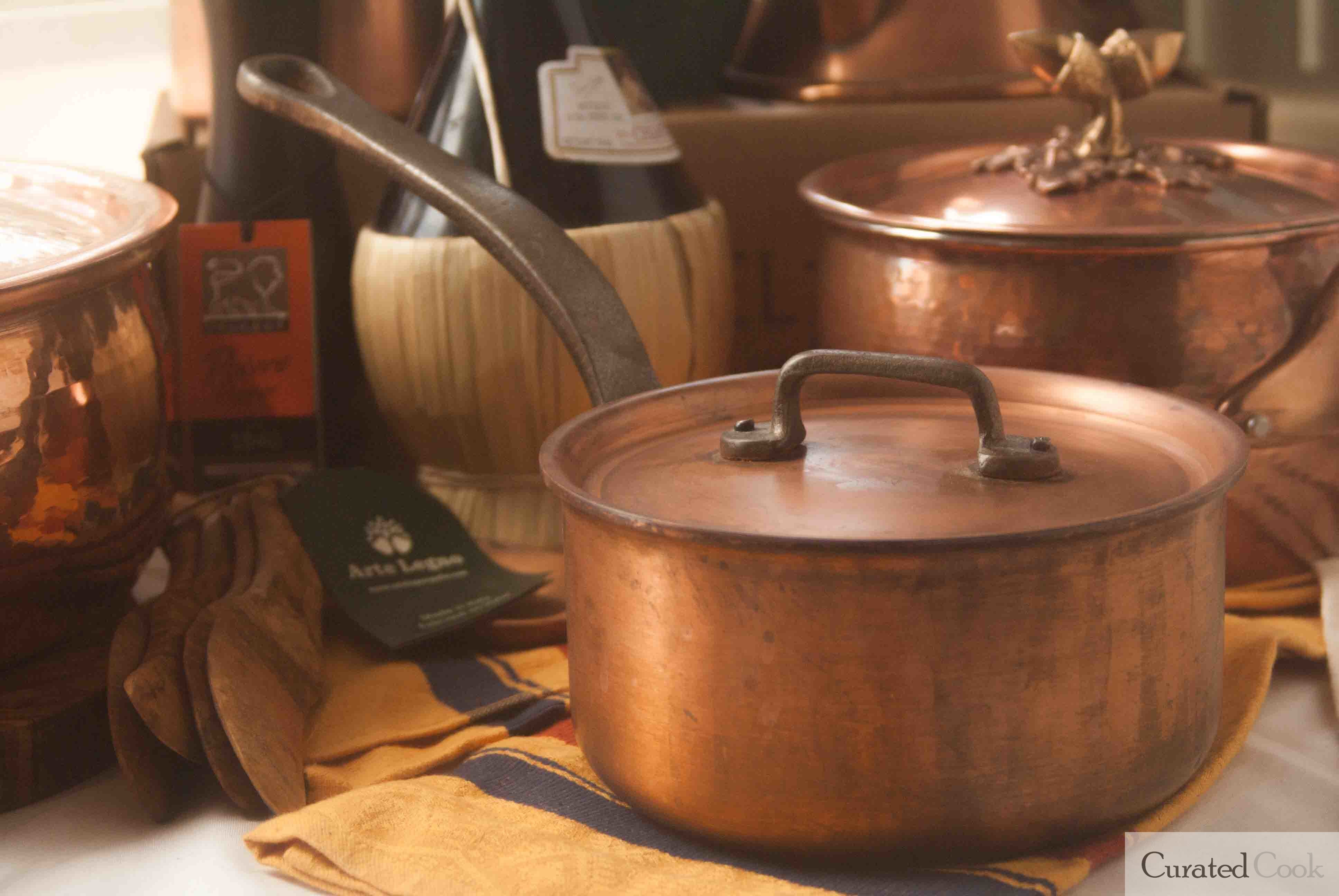 Handle
The handle design is your typical cast iron handle, with three small rivets. It is noticeably smaller than your standard copper rivets but does not seem like it will become loose overtime. The base of the handle looks like a very simple oval design with not a lot of mass. They might have done this to reduce the amount of weight the pot has. The handle angles toward you with a slight 40 degree bend.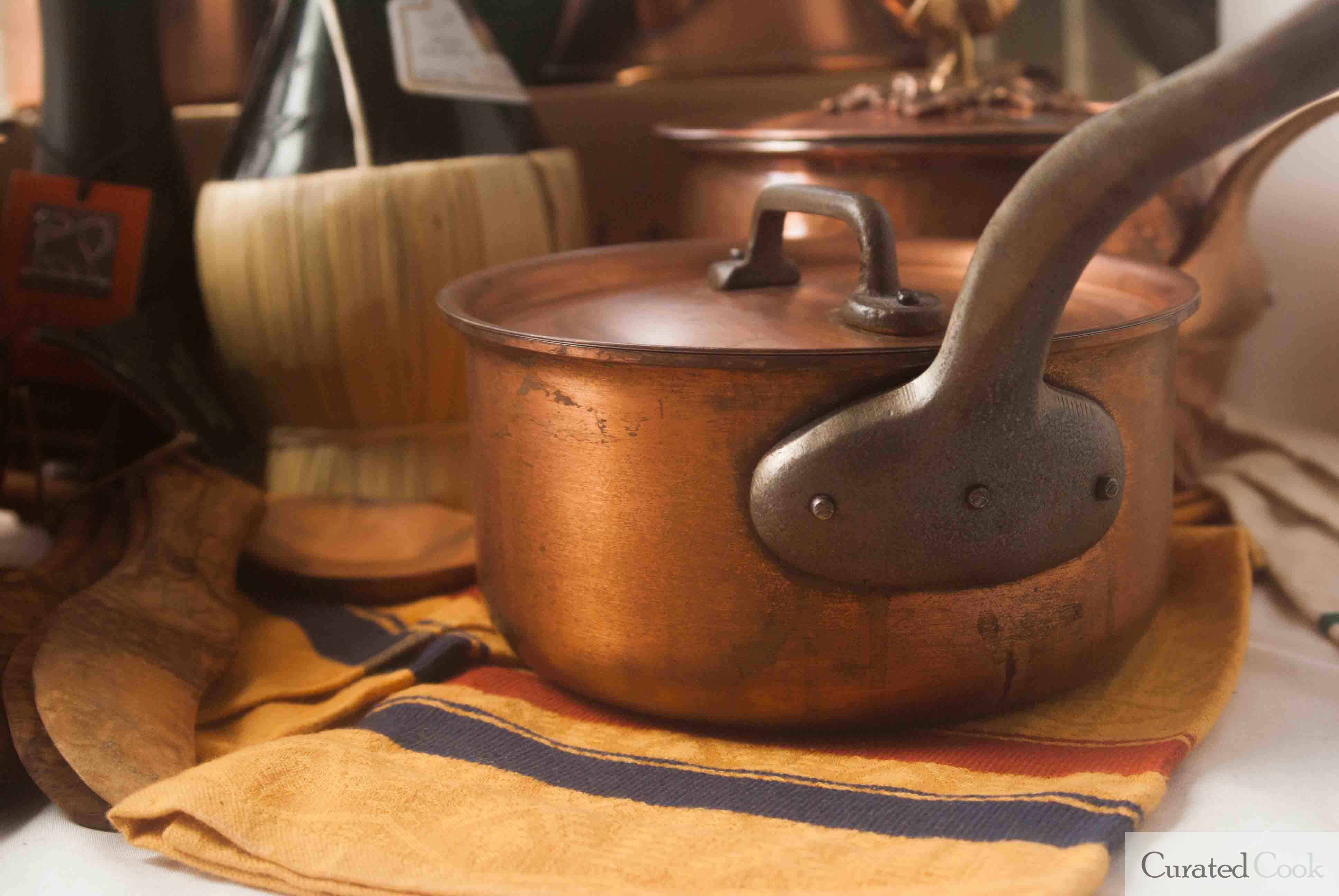 Exterior
The brushed exterior copper is a hallmark of falk's cookware. The idea behind this design is to reduce the amount of maintenance/polishing that you have to do. Typically when you have copper, the copper will patina over time and produce a dark brownish look that not everyone likes. In order to keep it looking new, you have to polish it frequently.
In my experience, the brushed copper is easier to clean than a polished one and it looks better with patina. I have never been able to bring back the mirror finish that polished copper has even with dedicated copper polisher.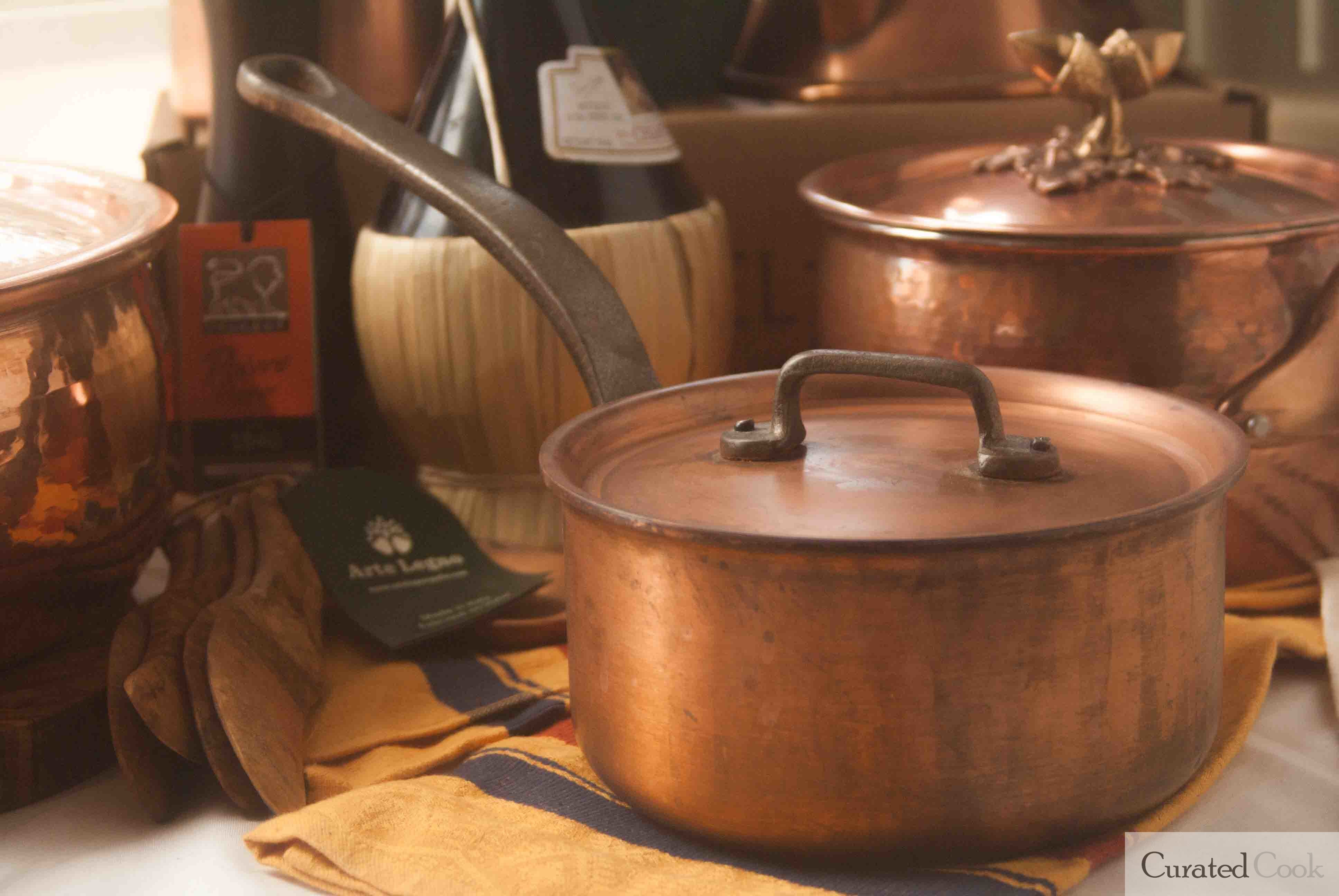 Stainless Steel Lining
The interior stainless steel has a matte finish, that no doubt reduces the amount of work that you have to do when cleaning. Pots with a polished stainless steel interior often time will stain with water spots. I am not sure if this affect how food will stick to the pan, but with stainless steel, you need brown the food properly so that it will release regardless. The affect of the matte steel should be minimal. Not only that, this is a sauce pot. Food stuck to the pot will release when you introduce liquid into it. I would say this is beneficial as this increase the amount of fond that develops on the pan. More fond means more flavor.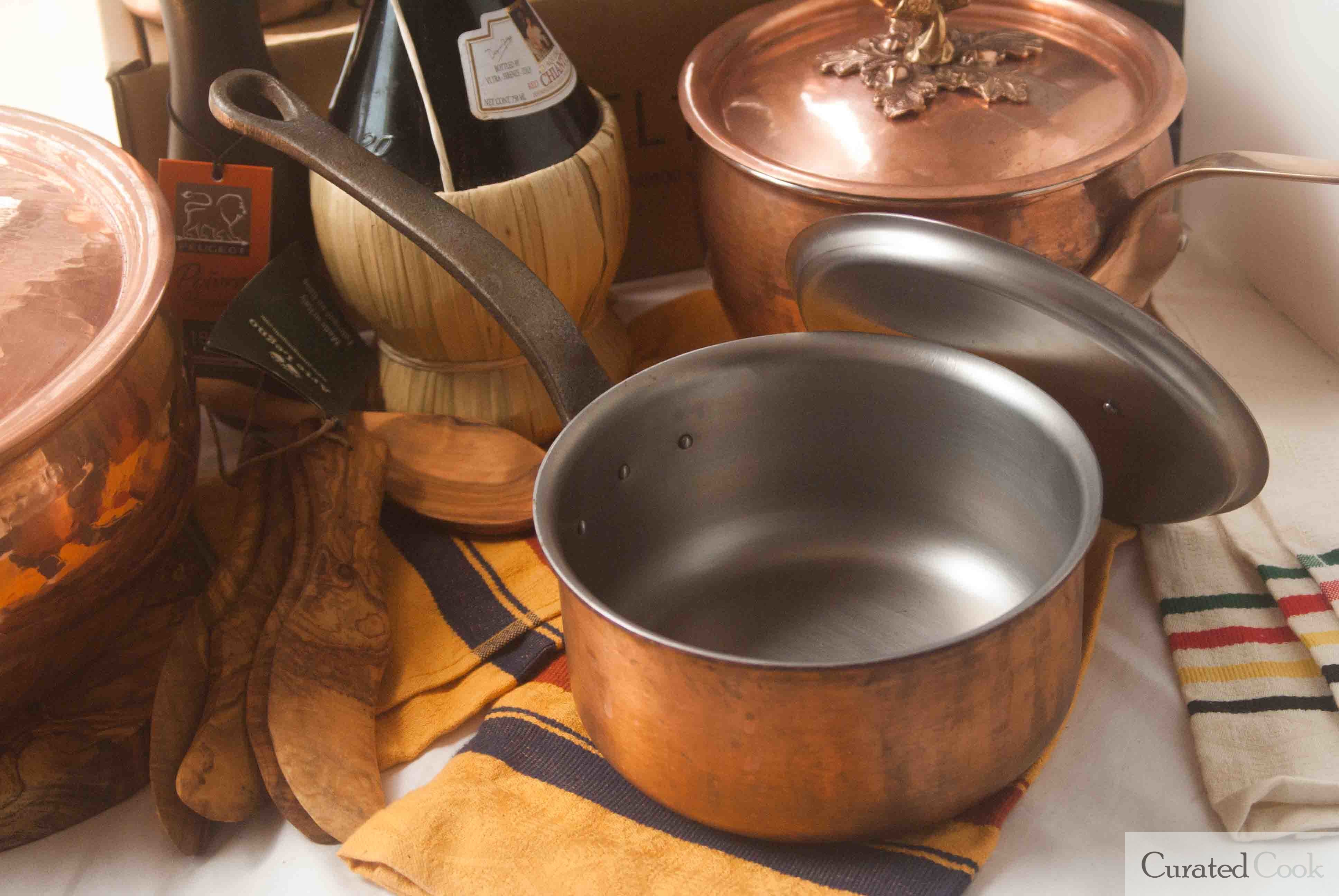 Lid
These older type of lids is a very simple flat design with a ridge to fit the pot snugly. The lid itself feels very flimsy and not durable. I have a 12 inch model of the lid and both of them are warped, one more than the other. The newer model seems to have upgraded with an indentation to improve structural rigidity. On the newer model there is a falk logo molded into it as well. In this model the only area where falk logo appears is at the bottom of the pot.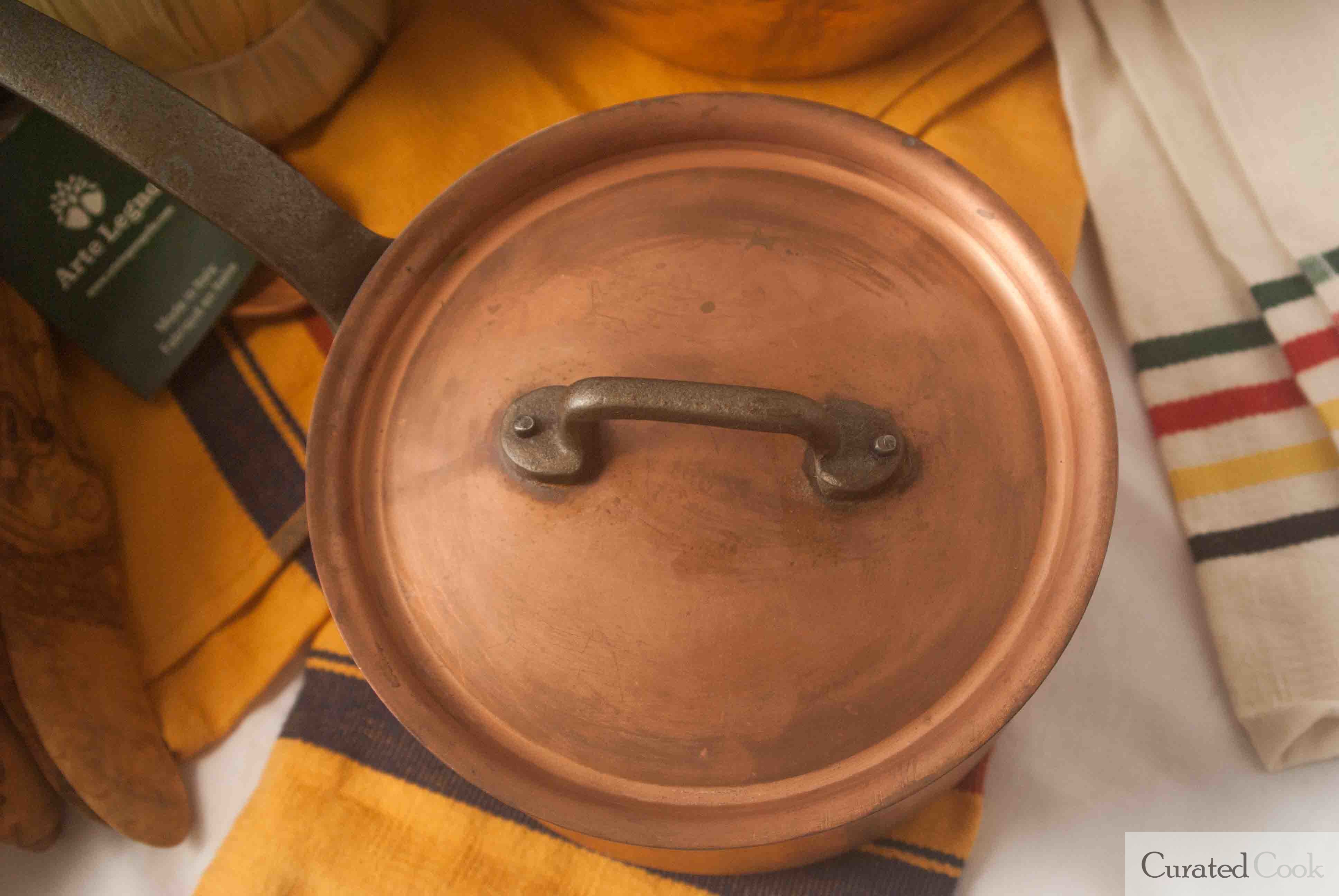 The lip is rolled to make for easy pouring, a must for any sauce pot in my opinion.
Vintage Falk Copper Saucepan Thickness
In terms of thickness, Falk advertise their model as 2.3mm of copper with .2mm of steel. The older model seems to be made of a slightly thinner copper, at least at the wall thickness it is. I don't know how they measure it, but with my micrometer, I can only get a maximum thickness of 2.3mm. They might mean that the base has a thickness of 2.5mm.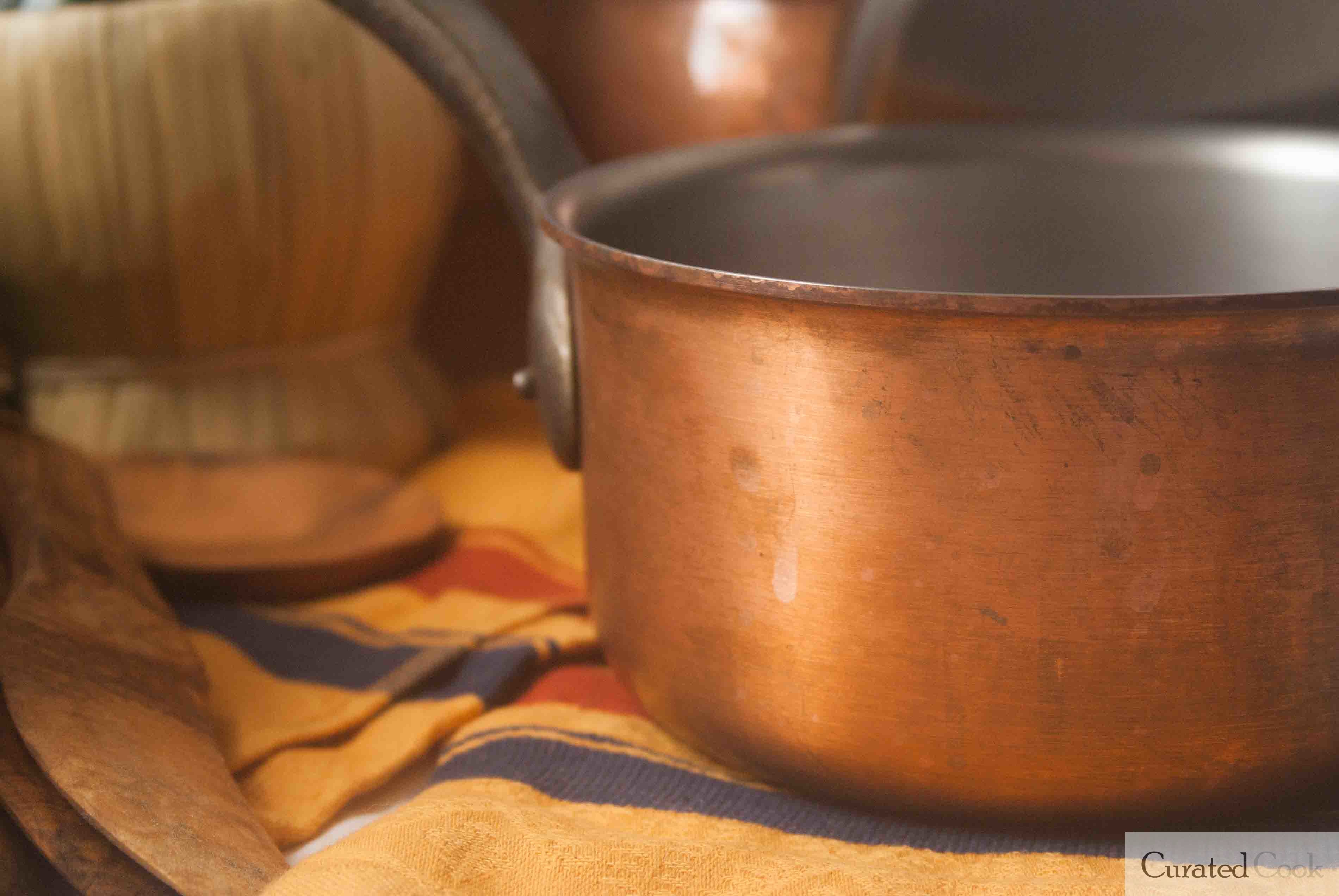 Vintage Falk Copper Saucepan Fit and Finish
Fit and Finish on this Falk Copper Saucepan is excellent. If you like the brushed exterior with a matte stainless steel finish, this is the perfect pot for you. Cleaning is easier than your standard copper cookware. The one thing that I do notice is that for the interior lining of the stainless steel. I see stress or stretch mark on the wall. I believe this is due to the stretching of the metal when they use a machine to press out the shape. Something like this should have been smoothed out in the finishing process.
I hope you like this Falk Copper Saucepan Review, If you would like to see more, please visit our Pots and Pans Review page.