Making purchases at Amazon.com and other website funds this website by generating revenue. Any help is appreciated and supports both me and content like this.
Eggs and Toast with Prosciutto and Olives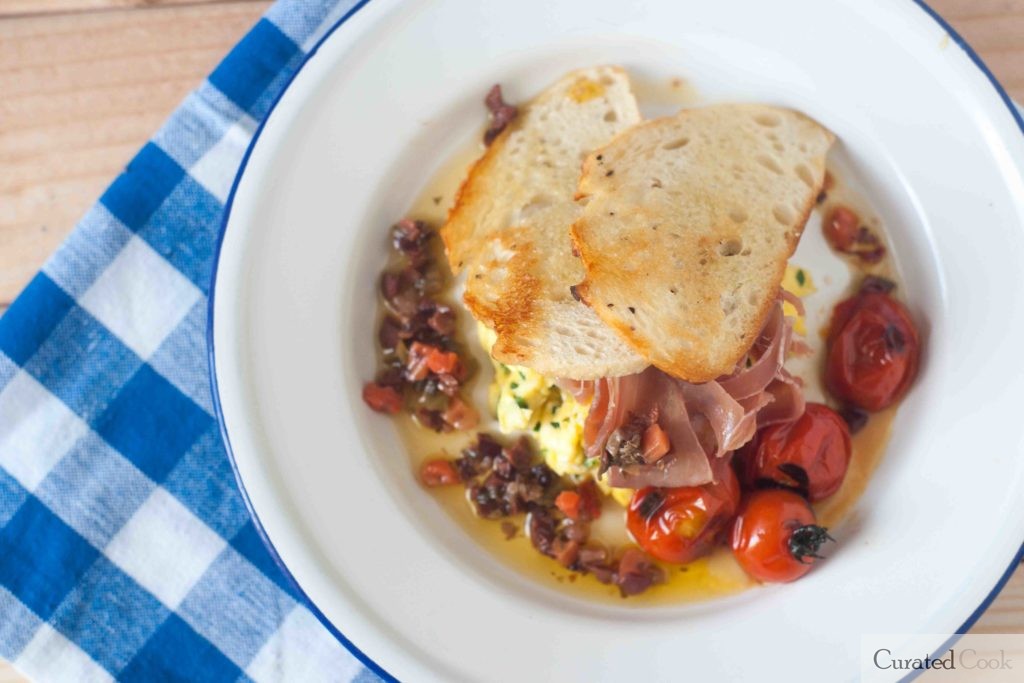 Very few people nowadays focus on food plating, however presentation is just as important when trying to impress people. The saying that we eat with our eyes that most cook these day fail to realize. To make Eggs and Toast with Prosciutto and Olives is not particularly difficult. It only involves a few more steps than your typical breakfast. What you should be more focused on is your technique.
Ingredients
2 Slice of thin baguettes
2 Slice of thin prosciutto
2 large eggs
1/4 cup of minced chives
A few grape tomatoes
Boscoli Italian Olive Salad
Olive Oil
Directions
Cracked the eggs and add the minced chives and beat well. Place the two slice of toast and the the cherry tomato under low heat. Drizzle with olive oil and some salt. Once the toast is golden brown and tomato wilted remove it and put it on a plate.
Add some more oil to the pan and scramble the egg. Place the cooked egg in the center of the plate, then add prosciutto on top then the toast. Place the grape tomato around the rim of the pan. Then get a spoon full of the Boscoli Italian Olive Salad and place it around the other edge of the plate. That's it, this Eggs and Toast with Prosciutto and Olives recipe isn't that hard, I hope you give it a try.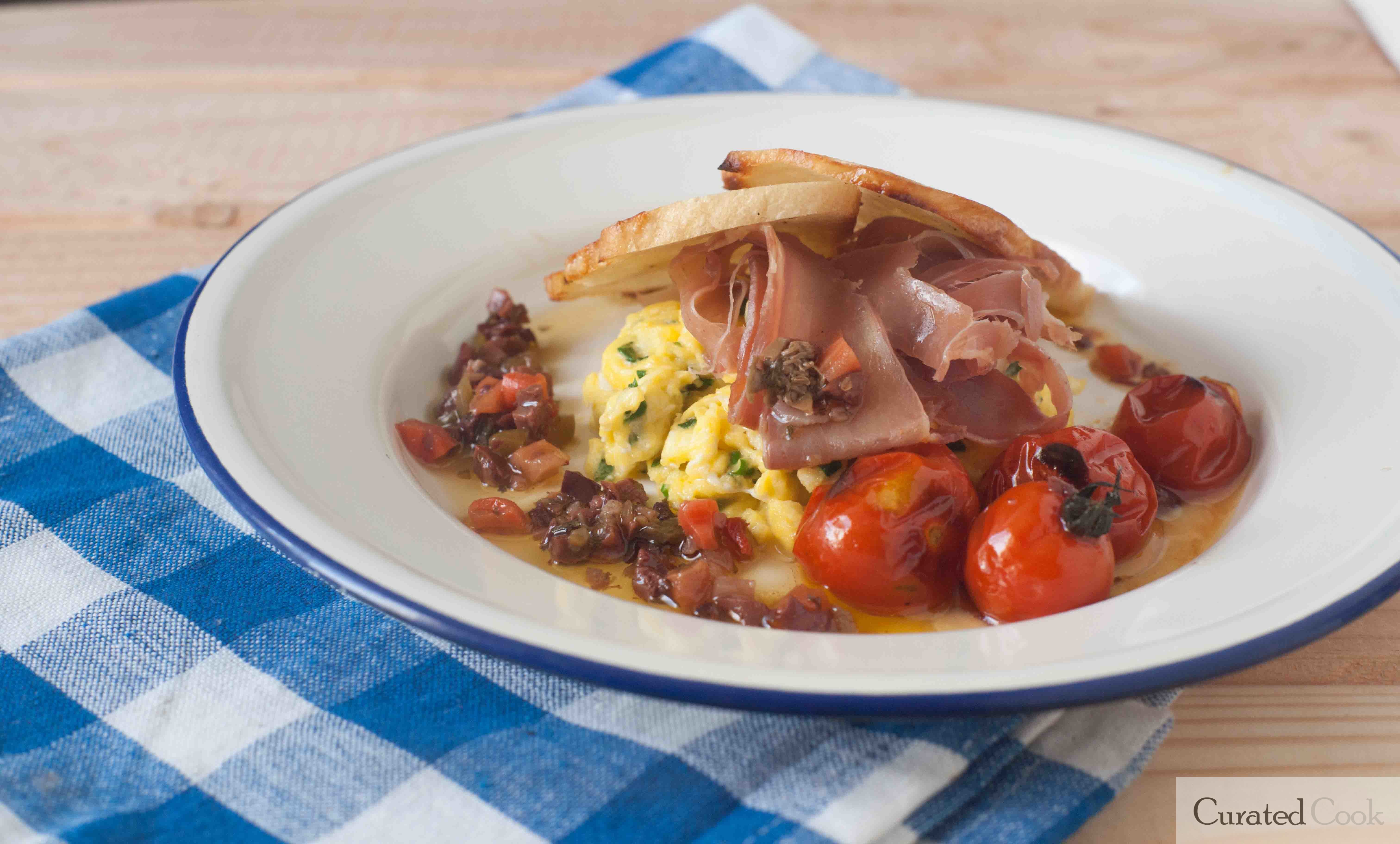 For more recipe, click here.