Rosle Fine Mesh Strainer Review
The fine mesh strainer is used to seperate solids from liquids. There are various different kind of of strainers on the market with different diameter draining holes. We will be looking at Rosle Fine Mesh Strainer
to see what they are doing differently from their competitors.
Design
The handle of the Rosle Fine Mesh Strainer is the same barrel design they use all the time. It has two rods that attaches to the round mesh strainer via spot welds. The handle is heavy and is balanced close to the mesh strainer. The reason why this is important is that when you have a balance point near the strainer, it reduces the possibility of the strainer falling off. Other strainers typically are not balanced well and it is close to the end of the handle. When that happens, a simple tap will cause the strainer to fall off. As was the issue of Kuhn Rikon's mesh strainer.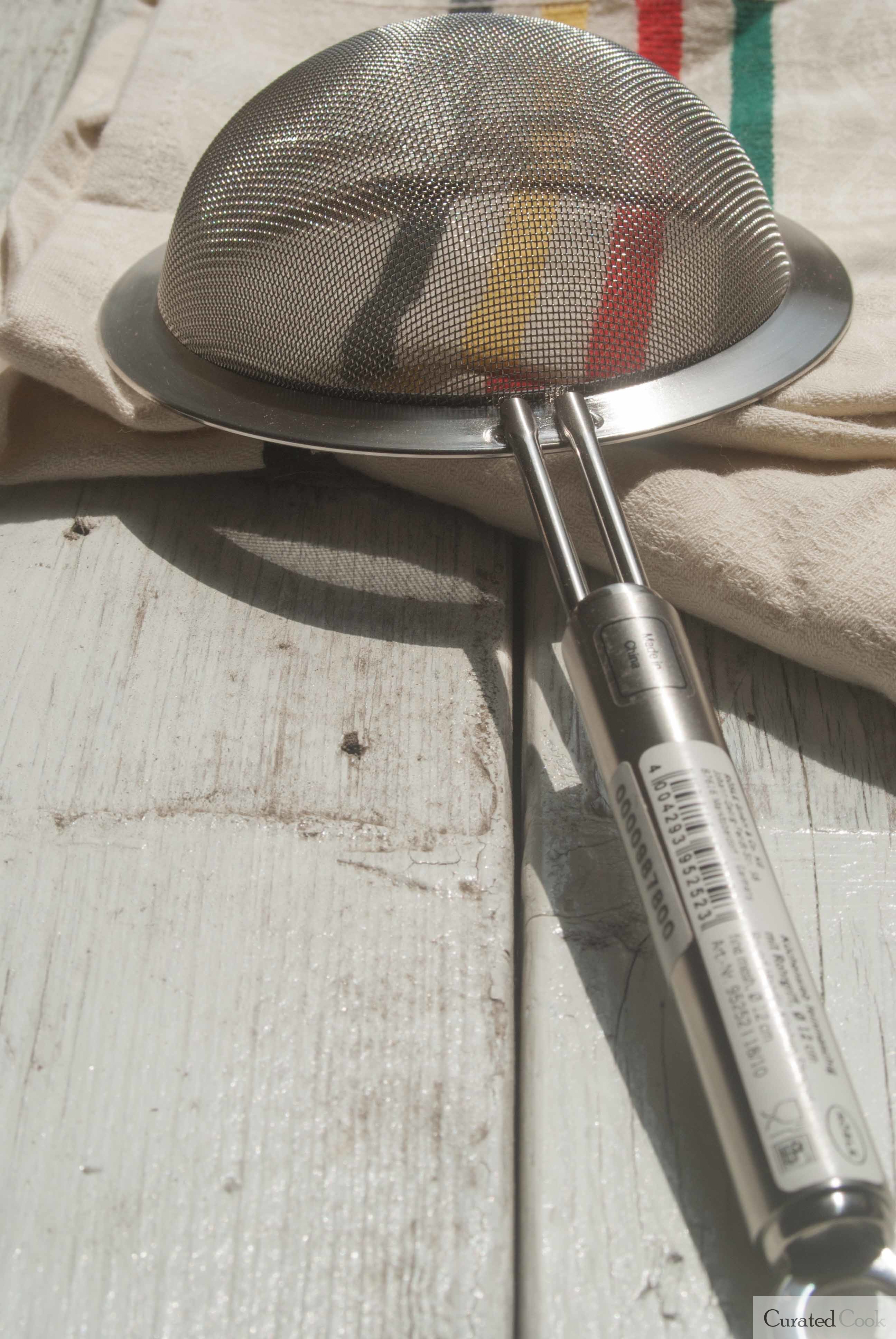 The rim of the mesh strainer is wide and keeps most of the liquid in when pouring. What is bad about this is that when advertising their size, it included that rim as part of the diameter. On a 4.7 inch(12cm) diameter advertised size, you are only really getting about 3 3/4 inch diameter of usable mesh area. This is something to be aware of when making a purchasing decision.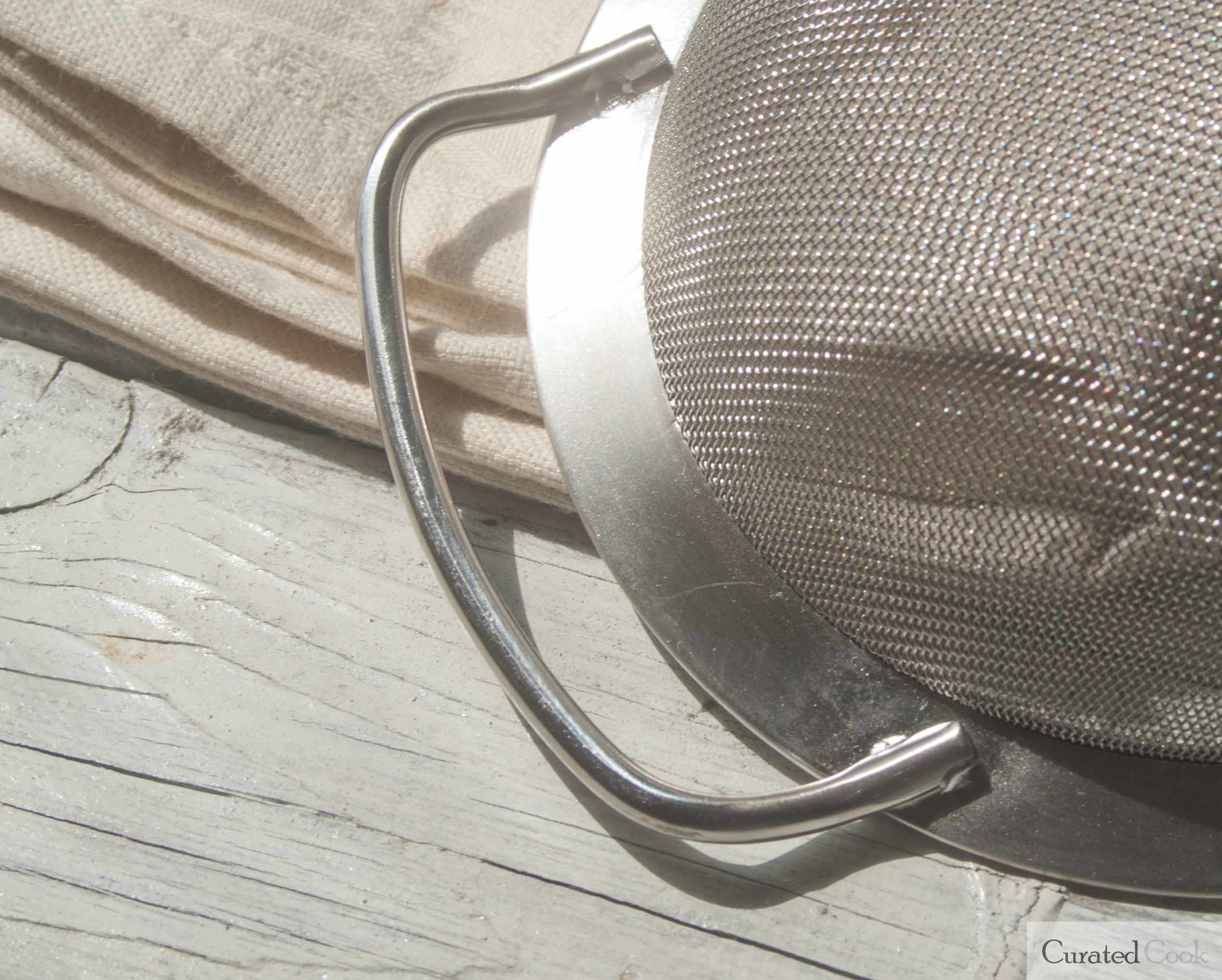 The helper handle on this strainer is nice and wide. It provides more stability when you are resting it on top of the vessel. The helper handle is spot welded on both side of the contact point of the rim. Which is interesting because on the handle, I only see one spot weld on each side of contact point. I would have preferred a double weld on both side.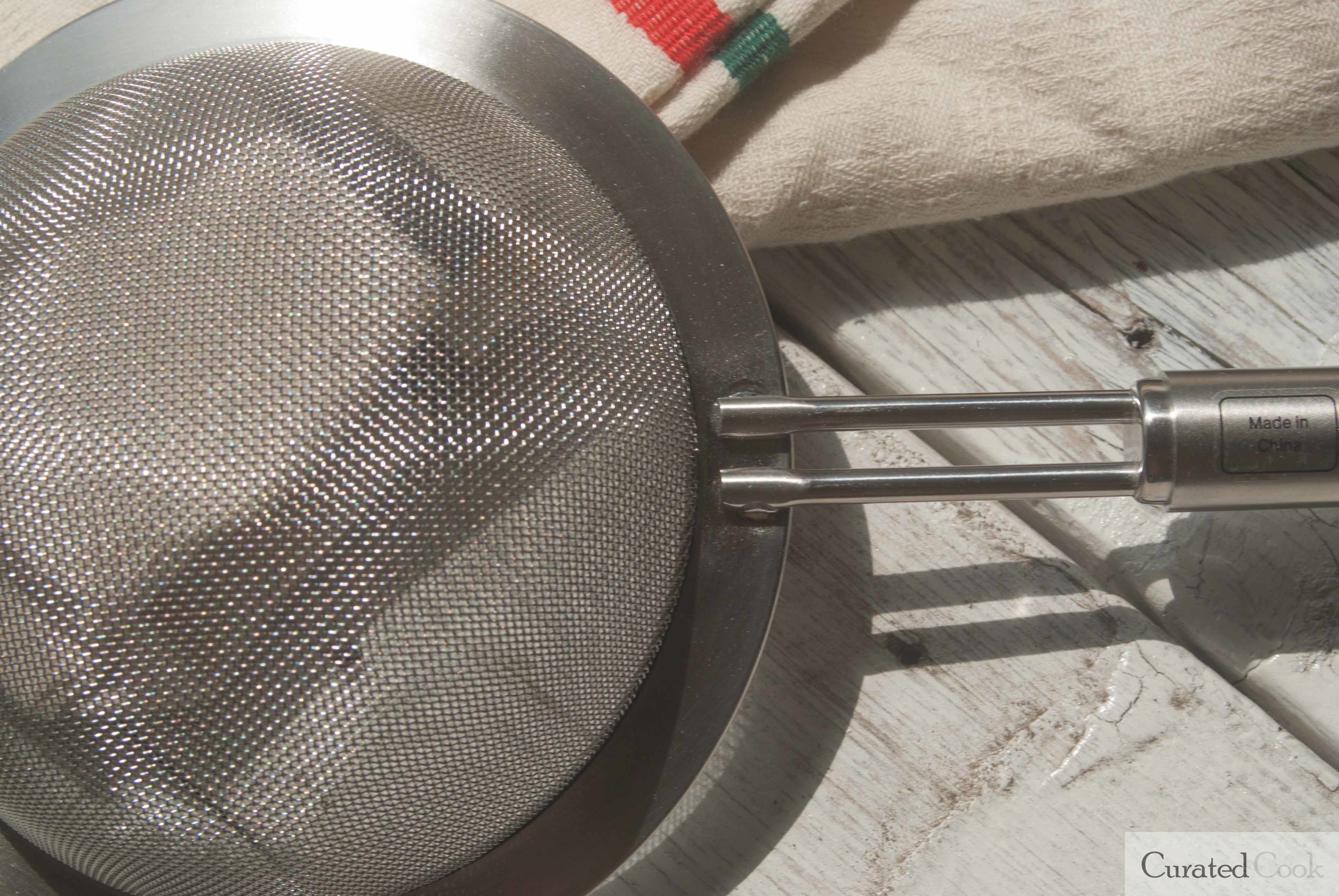 The mesh on this strainer is one of the best I have ever seen. It is extremely rigid for what is is and one of the most rigid out of all the mesh strainer that I own. I tried to dent it with gentle pressure and it just bounces back. With other strainers, the mesh will not bounce back and it will become an misshapen. The weave of it uniform throughout and looks extremely well made.
Fit and Finish
As with most Rosle product, the fit and finish is great. The handle is brushed and the mesh rim is polished. Interesting enough, the bottom of the rim is brushed maybe to save cost.
The mesh is well made with no fray metal sticking out. The spot weld on the handle is a bit perplexing though, why would the helper handle have more weld than the handle?
On the helper handle and the handles two rod, it looks like it was just cut off and welded in place, there is no rounding of the edges. As you get closer to the welds, finish goes from a polished finish to a brush finish. You can feel it when you run your fingers through it.