Making purchases at Amazon.com and other website funds this website by generating revenue. Any help is appreciated and supports both me and content like this.
Sakuma Drops Review (サクマ(式)ドロップス) Japanese Hard Candy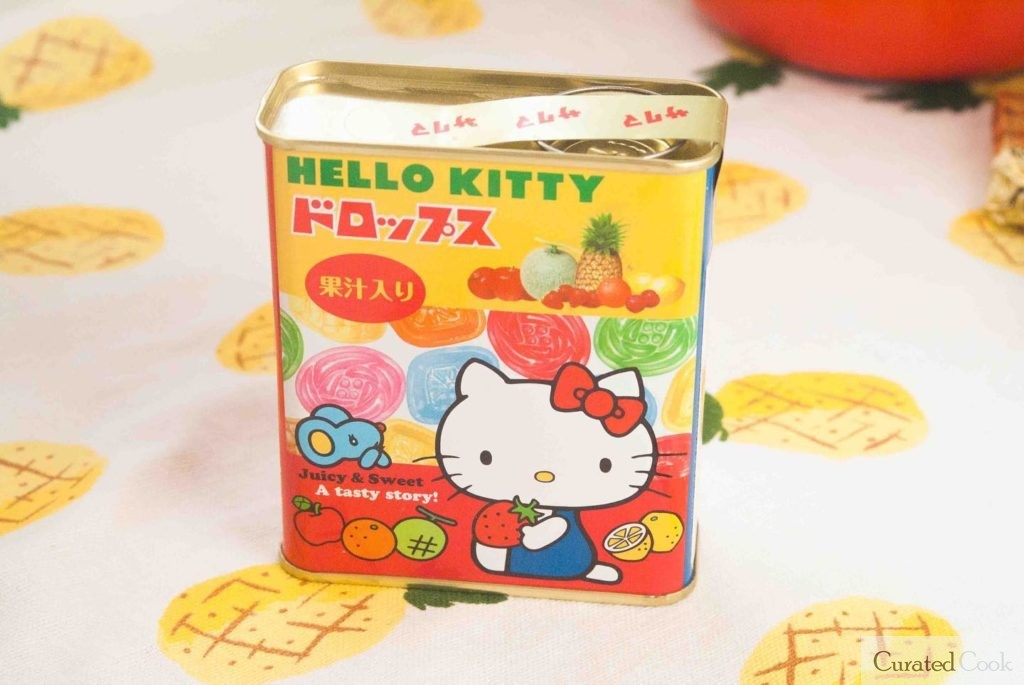 Sakuma Drops has been around since 1908. They come in their iconic tin can that frequently changes design. In western culture, they are most famous for their portrayal in the movie Grave of the Fireflies. The protagonist was out of the candy. His sister, wanted some but to extend the life of it, he poured water into to make a drink. While their popularity is slowly dying, they are still an iconic candy in Japanese History.
Sakuma Drops History
The Sakuma Company was founded by Sojiro Sakuma in 1908. At that time, he was a manufacturer of Japanese Sweet. In 1958, they developed the first hard candy with natural fruit juice. It soon became a sensation. Over the years, they developed different iteration of the cough drop. Some as a cough medication other with Vitamin C. Some of the most notable change that they did was the tin design. The earlier models that they used were an oval like design. As time went on, they switched to the rectangular shape with variable arts on them. You can see some of their tin design changes on their website.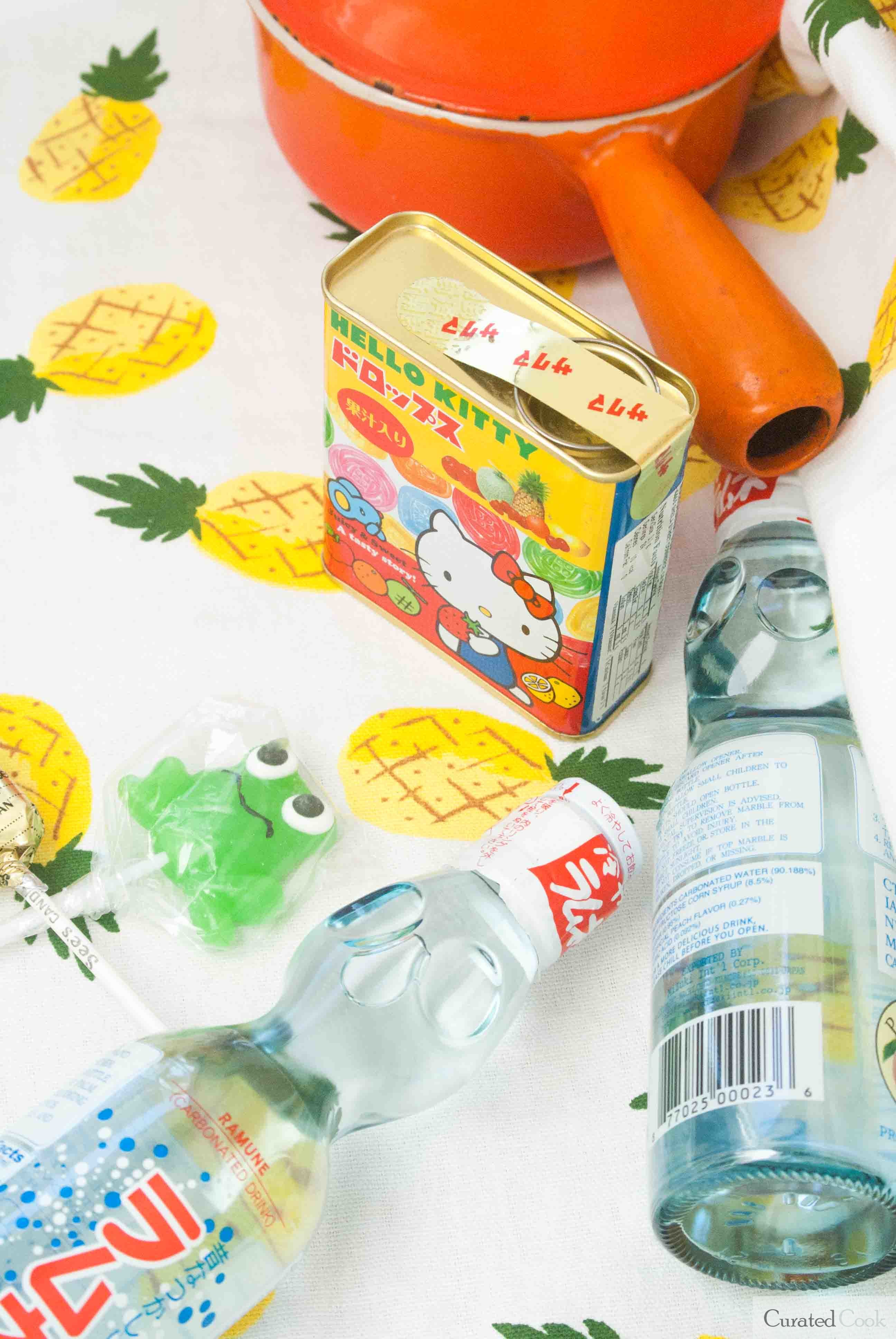 Sakuma Drops Flavor
Unlike the western hard candy, Sakuma Drop uses real fruit juice to make it. It is quite flavor and does not have any artificial after taste like western style hard candy. Some of the flavor is as follows.
Green – Green Apple
Orange – Orange
Yellow – Pineapple
White – lemon
Purple – Grape
Pink/Red – Strawberry
The famous Melon Flavor are not as common though.
Sakuma Drops Nutrition
Nutrition Wise, its not really that bad. Per 3.1 g you get grams of sugar. There is no other nutritonal value. In other words. Its pure sugar. It taste better than pure sugar though.
Ingredients
The listed ingredients is as follows. Sugar, Millet Jelly, Acidulant, Artificial Flavor, Purple Corn Color, Paprika color, Carotene, Carthamus yellow, Agacia gum.
It looks like its vegan friendly and its mostly food coloring for the ingredients.
Tin Design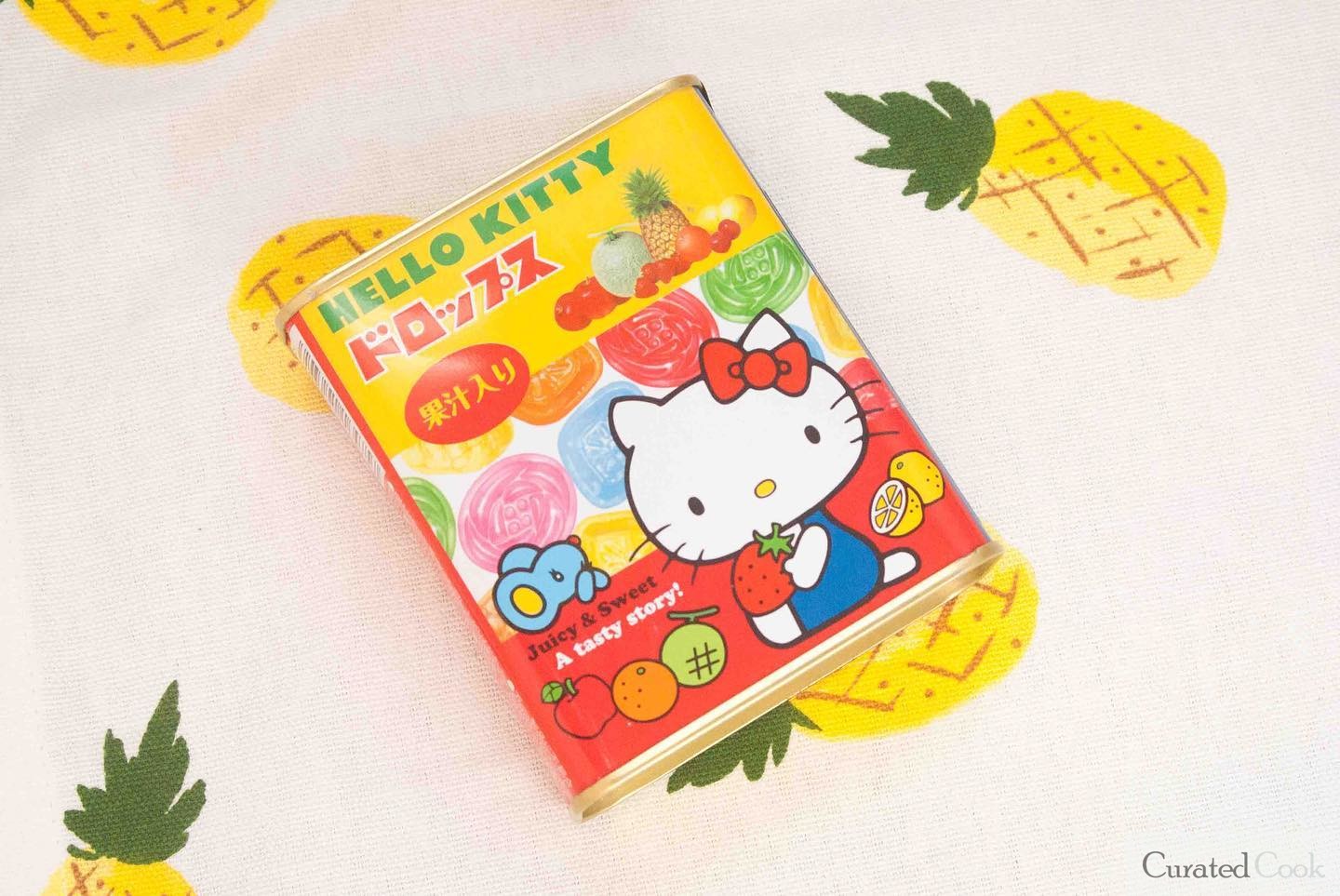 The box tin is actually what fascinates me the most. On the top of it, there is a tamper safe seal. Once you lift it, there is a watermarked that states its been open. Kind of a rudimentary safety popup design that you get from jarred food.
How to Open?
The lid that you need to popup is initially difficult to lift when you first open it. I had to use a key as leverage. As a result, there is a dent on the top. On the lid, there is a little boat on there.
Artwork

The Artwork will change based on the current promotion. Mines is the hello kitty one. Supposedly, some of these design are limited edition and collectible. The Grave of the firefly model are actually still affordable.
Where to Buy?
You can find the grave of the fireflies version on amazon for relatively cheap. Although I doubt that they are the original model. They also sell the standard version as well. If you want to save a few dollars, if you find an asian grocers, they might carry it. They usually go for 2-3 dollar. Although you have to find the right one. Buying it online might be less of a hassle.
Thoughts
These are one of the best hard candy around. They are affordable and a Japanese Icon. Even though its not as common in the west, it is definitely worth a shot. If you happen to find one with an artwork that you like, I recommend buying it. It can be limited edition.
I hope you find my Review on Sakuma Drops Review (サクマ(式)ドロップス) Japanese Hard Candy to be helpful, please visit the Article page for more!