Making purchases at Amazon.com and other website funds this website by generating revenue. Any help is appreciated and supports both me and content like this.
Vintage Style Copper Lids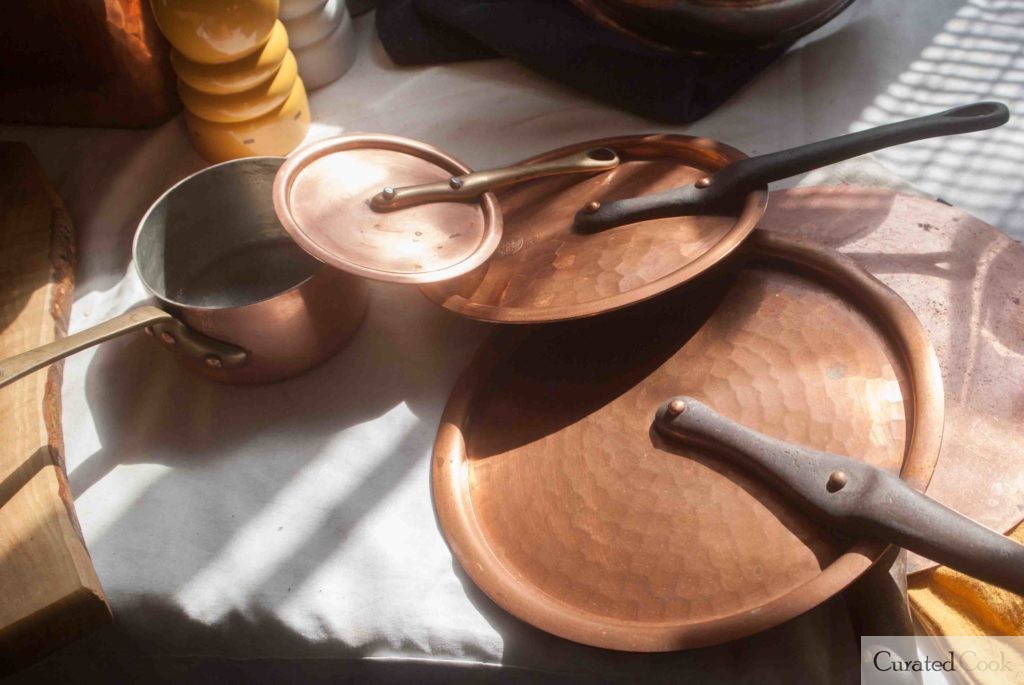 Vintage Copper Lids
These Vintage style copper lids are something that are not seem very often nowadays. The construction consists of a long horizontally mounted handle with a circular lid in front.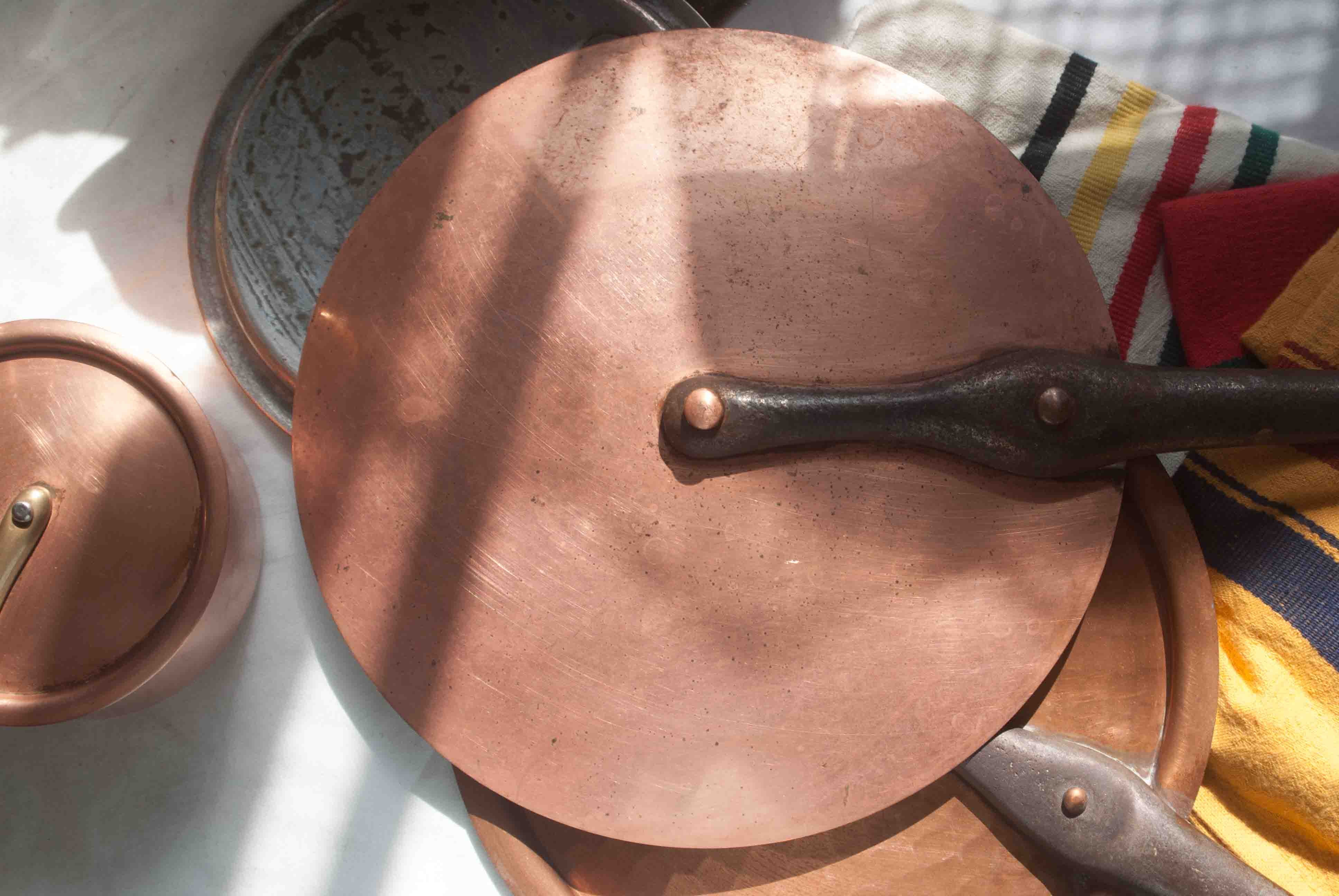 Lids with ridges are designed to only fit certain diameter pots, they stay in place better than the one without the ridge and seems to seal better. The one without ridges can fit any diameter pot/pan that covers it. Which style that you choose is up to your preference but it is getting increasingly difficult to find these lids.


The closest things that you can get these days are the one made by All Clad
that is in stainless steel.
Issues with these type of lids
Both the modern one by all clad and the vintage one experience the same problem. If you manage to heat the lid hot enough, they tend to warp on top of the pot, leading to a bad seal. I imagine that is why manufacturer sell dome shape lids these days. The downside of the dome shape lid is the amount of storage space it takes. Stacking them on top of each other neatly is difficult so they are not preferable in a smaller kitchen.
Benefits of the Lids
I personally prefer the Vintage Style Copper Lids due to the size of my kitchen. Rummaging through the shelf for the right lid is not a luxury that I always have, so I keep three sizes on my wall. A 10 inch, a 8 inch and a 6 inch. This way, for most of my cooking lids need, I have easy access to them and I don't have to run around searching for a lid.
These lids are a rarity nowadays, for those who enjoy entertaining guest, these type of lid make for a great conversation starter at dinner parties. Below you will see a miniature sauce pot with the same type of lid.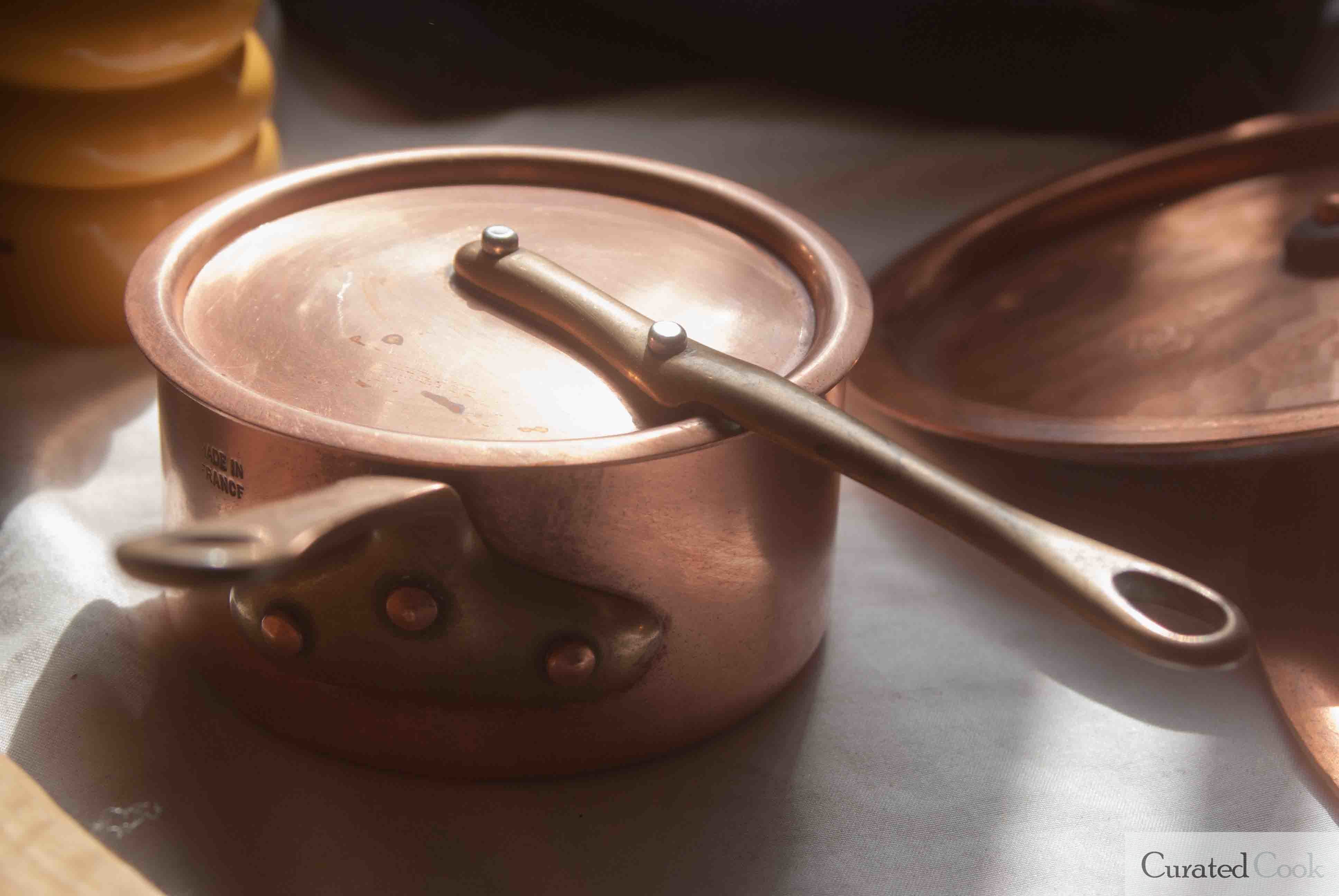 If you have difficulty finding the vintage copper lid, I highly recommend the one made by All Clad
. They are well made and they do not have the tin lining that the copper one. In my experience the tin will eventually run down even if you are not cooking on it directly.
If you would like to see more, please visit our Vintage page.