Making purchases at Amazon.com and other website funds this website by generating revenue. Any help is appreciated and supports both me and content like this.
Cast Iron Chicken Marinara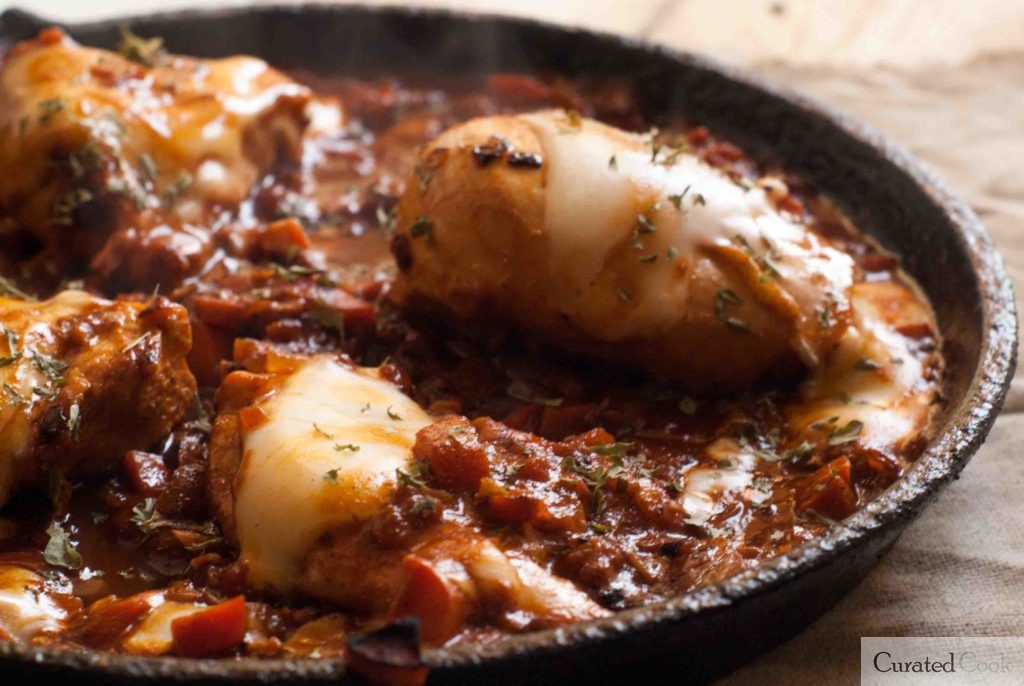 Cast Irong Chicken Marinara Recipe
Cast Iron Chicken Marinara is a simple way to impress your guest with a minimal amount of work on your part. All you need is a cast iron pan, chicken thigh and a few common ingredients. For those of you who do not want to bother making your own tomato sauce, you can just buy a can of tomato sauce. This dish goes great with some rustic or sourdough bread and a bowl of clam chowder.
Benefits of using Canned Tomato
I highly recommend that you used canned tomatoes instead of fresh tomatoes, preferably those from San Marzano. Fresh tomatoes usually take a while to break down and the one you get at the supermarket are usually not ripe. They need to pick it a few days before so that they can transport it to the supermarket. Canned tomatoes are picked when ripe and then canned. You are getting a superior tomato flavor in canned tomato.
Cast Iron Chicken Marinara Ingredients
1 lb chicken thigh
Few slices of mozzarella
Can of Crushed or Diced Tomato
1 Onion Minced Fine
3 cloves of garlic
1 tbs butter
Few sprigs of thyme or rosemary
Some Dried oregano

Directions
1) Brine chicken overnight in a solution of salt water.
2) Pat chicken dry then heat up cast iron pan with oil/butter then brown the chicken.
3) Once chicken is browned, remove from pan and saute the onion until translucent.
4) Add Garlic, oregano and thyme and saute until fragrant.
5) Add can of crushed tomato and cook until the chunks of tomato are broken down.
6) Return the chicken to the pan then add the slices of mozzarella on top of the chicken.
&) Add salt and pepper to taste.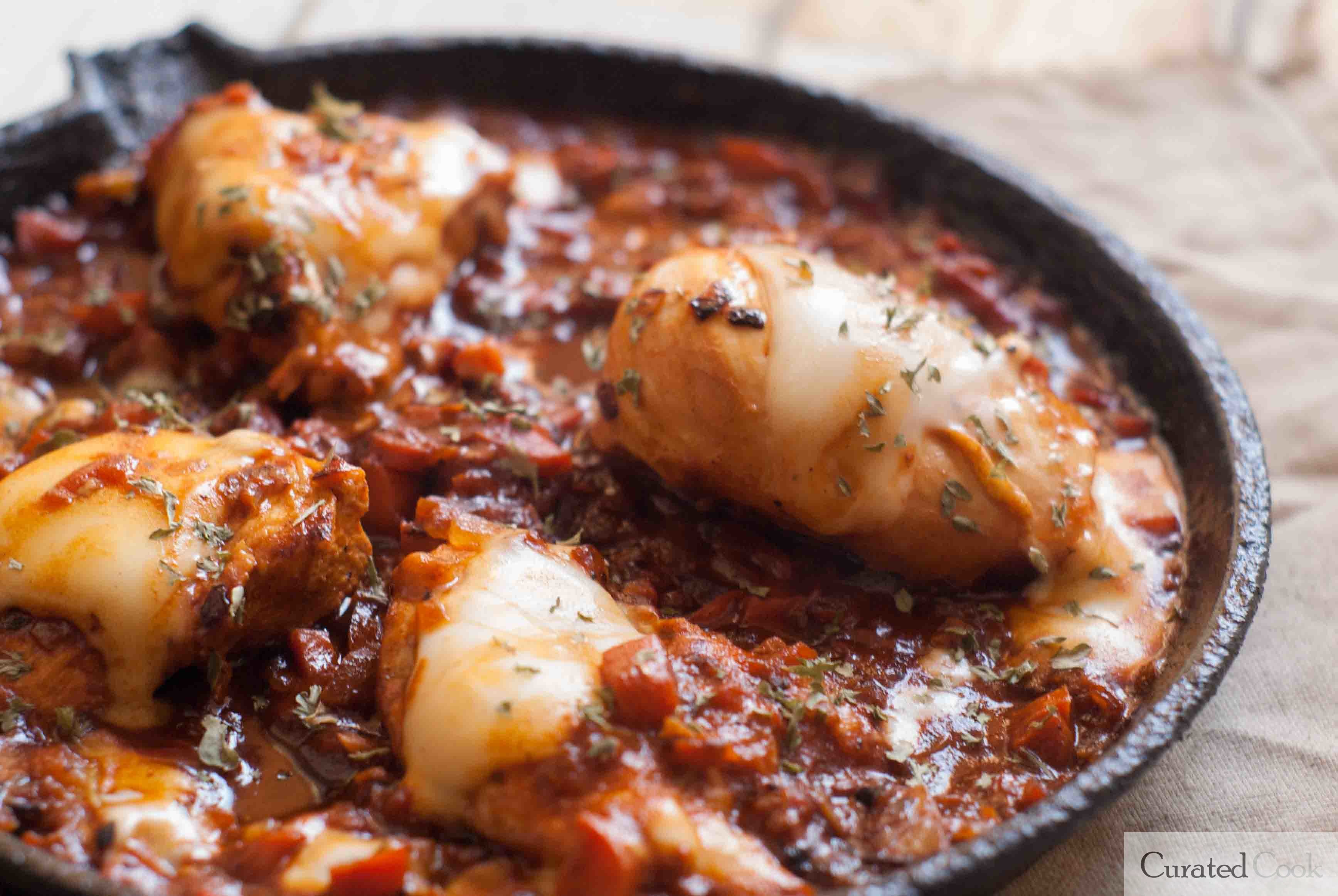 There you have it, Cast Iron Chicken Marinara is a very easy recipe to make. The gooey cheese and the umami filled tomato sauce will make any mouth water. Your guest will love it even more if you serve it to them in a sizzling cast iron pan. People love hearing food crackle when being served food.
I hope you like this Cast Iron Chicken Marinara Recipe, for more recipe, visit our Recipe Page.