Norelco Dial A Brew The Original Chemex Ottomatic
Norelco Dial A Brew is The Original Chemex Ottomatic. In the 70's Phillips Norelco had a line of coffee maker that was called the Dial A Brew. There were varying sizes available, but the 12 cup model is the most infamous today. The 1500 watt of power ensures that the coffee is brewed at the optimal temperature. Its Dial a Brew filter basket lets you adjust how strong or weak you want the coffee.
At the same time, Phillips Norleco did a collaboration with Chemex. They released the very first automatic Chemex Drip Coffee (Chemex Automated). It came with a white body that had Chemex stickered on the side. Today, expect to spend 500 dollars and up for a brand new version. Quite a lot of money for an automatic drip coffee. This review will take a closer look at the design and history of the Norelco Dial A Brew and see how it became an icon.
Norelco Dial A Brew The Original Chemex Ottomatic Quick Summary
| Categories | Norelco Dial A Brew The Original Chemex Ottomatic |
| --- | --- |
| Performance | Great |
| Country of Manufacturer | USA |
| Brand Awareness | America |
| Water Temperature Output | 200 Degree Fahrenheit |
| Release Date | 70's |
| Average Price in the 70's | 30 Dollar |
| Thoughts | One of the few coffee maker that outputted water at 200 degree fahrenheight. Chemex user love the 12 cup model because it can be used with a 8-Cup chemex. Essentially giving you a automatic chemex machine. A much cheaper alternative to the ottomatic. |
| Companion Accessories | Chemex Pour-Over Glass Coffeemaker – Classic Series – 8-Cup |
Getting the Perfect Brew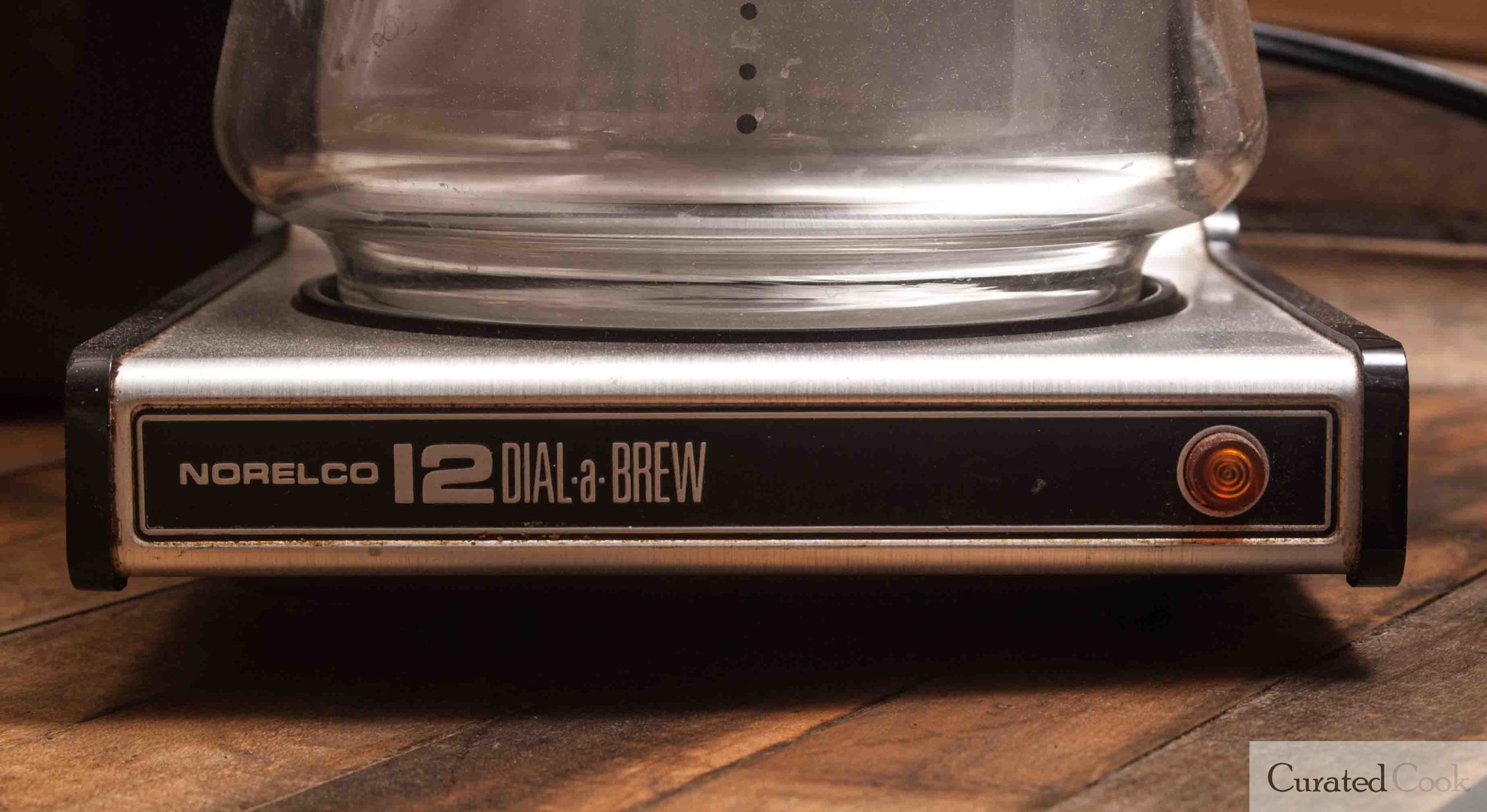 There are various factor that accounts for getting the perfect brew. Beans needs to be freshly roasted, the grinds need to be the right size, the water needs to be at the right temperature and the coffee grind needs to be saturated correctly. All these variables will affect how the coffee taste. Coffee Afficionado will fight debate and get angry if somehow these things are off. For this reason, making the right automatic drip coffee is so difficult.
One of the biggest problem that modern coffee makers have these day is simply power. Most automatic drip coffee makers uses a weak heating element that does not get water hot enough. You need the water to be at temperature of 195-205 degree Fahrenheit to get the proper extraction from the bean. However, because of the cost conscious manufacturer, we cant even get that.
Norelco Dial A Brew was made when a time when there was a preference towards performance. It features a 1500 Watt power draw that turns out scalding hot water. To see how hot it gets, I used a thermometer on the water output and it averaged around 200 degree Fahrenheit. More than enough to get the right extraction.
Dial A Brew?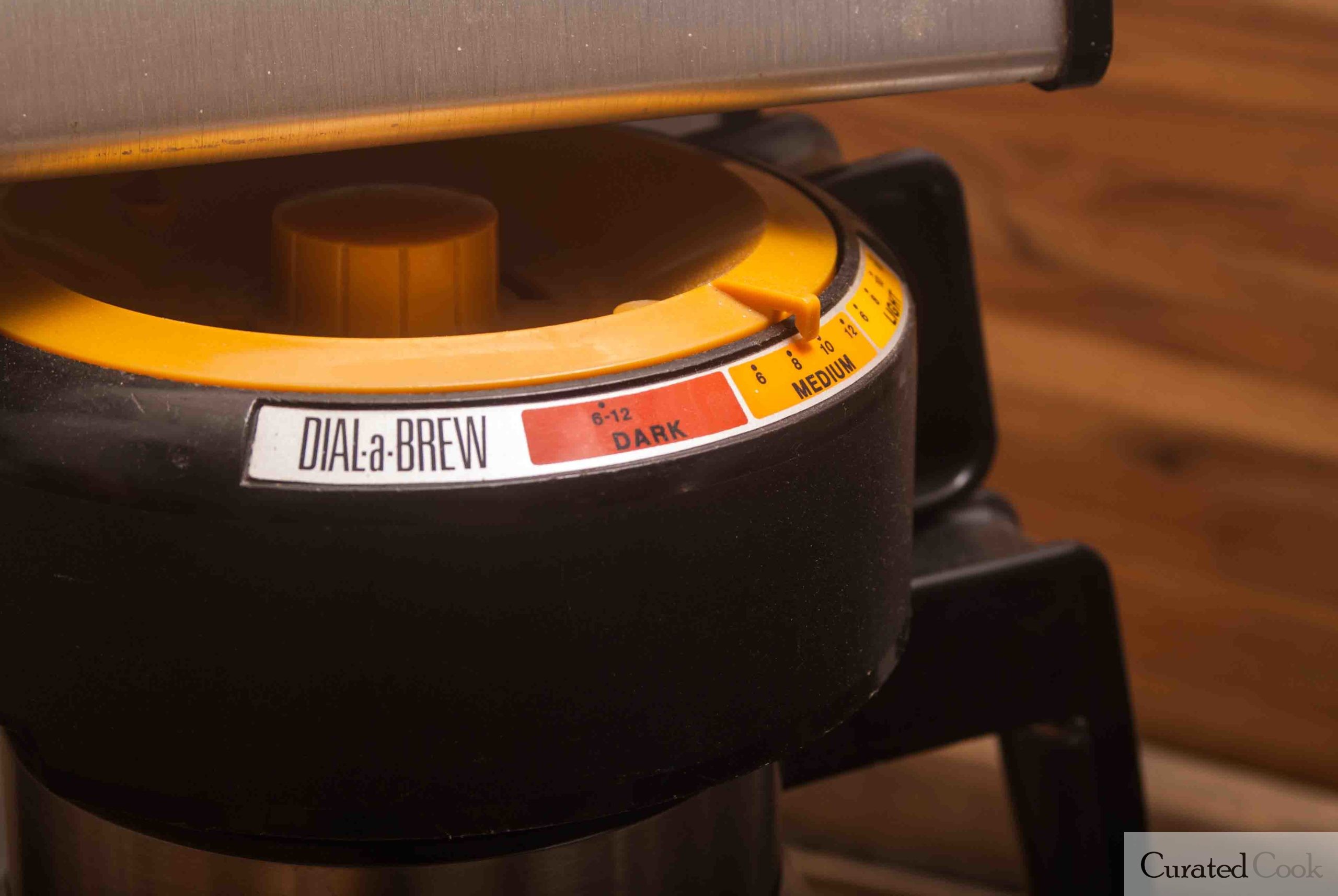 This was the gimmick that these coffee model have. Depending on the setting, your coffee can range from a light to strong coffee. What it really does is control the flow of water. Based on where you set the thing, the opening will vary controlling the flow of water. To me, this feature isn't really necessary, but it is great for those who like to really dial in their coffee.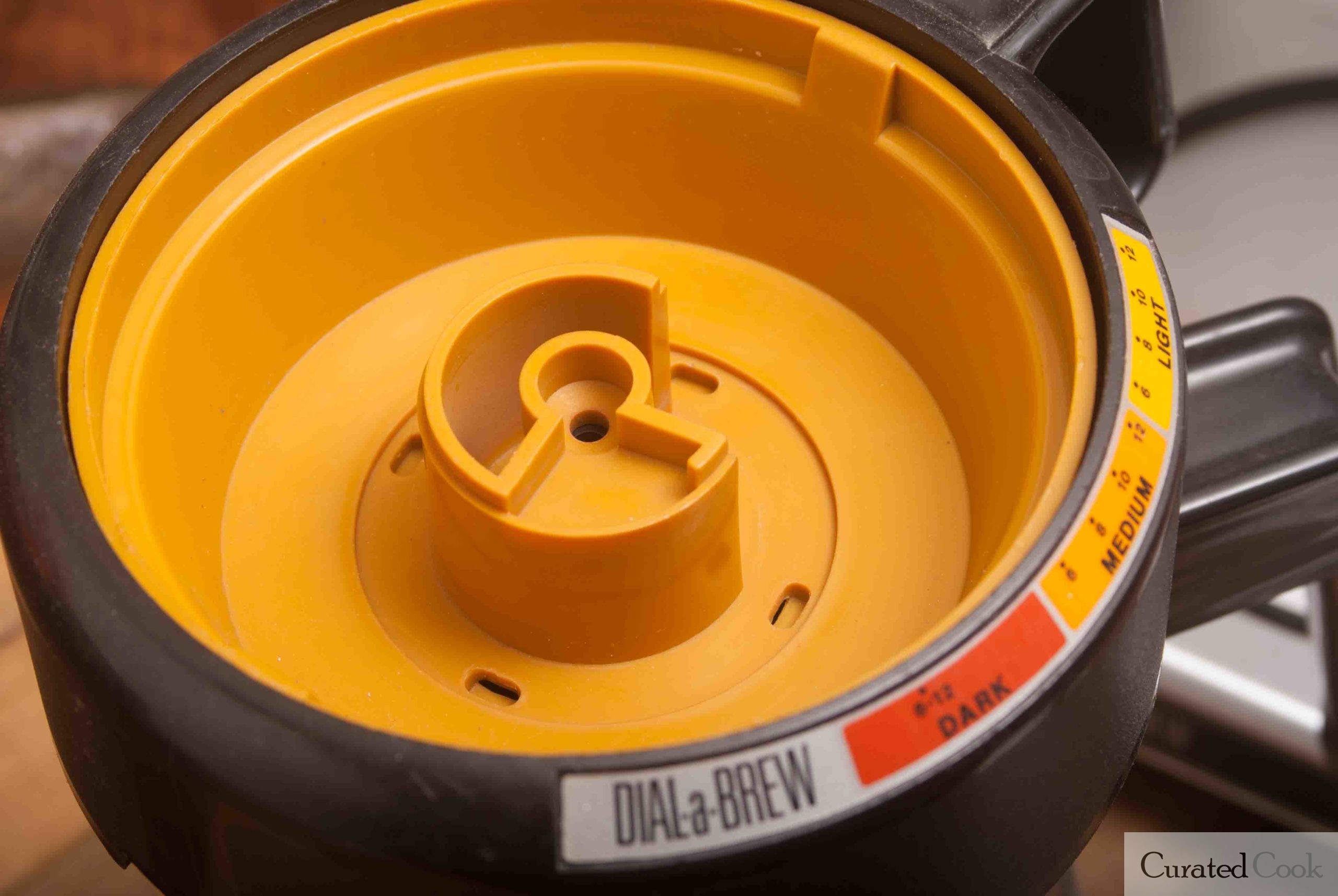 At the bottom of the basket, there is a circular vented hole. You place a paper filter there to sound the ground from seeping into your coffee. Since these models are no made anymore, I dont see why you couldn't just use a regular filter and put it inside. This would certainty be more logical and economical then to try and source the old one.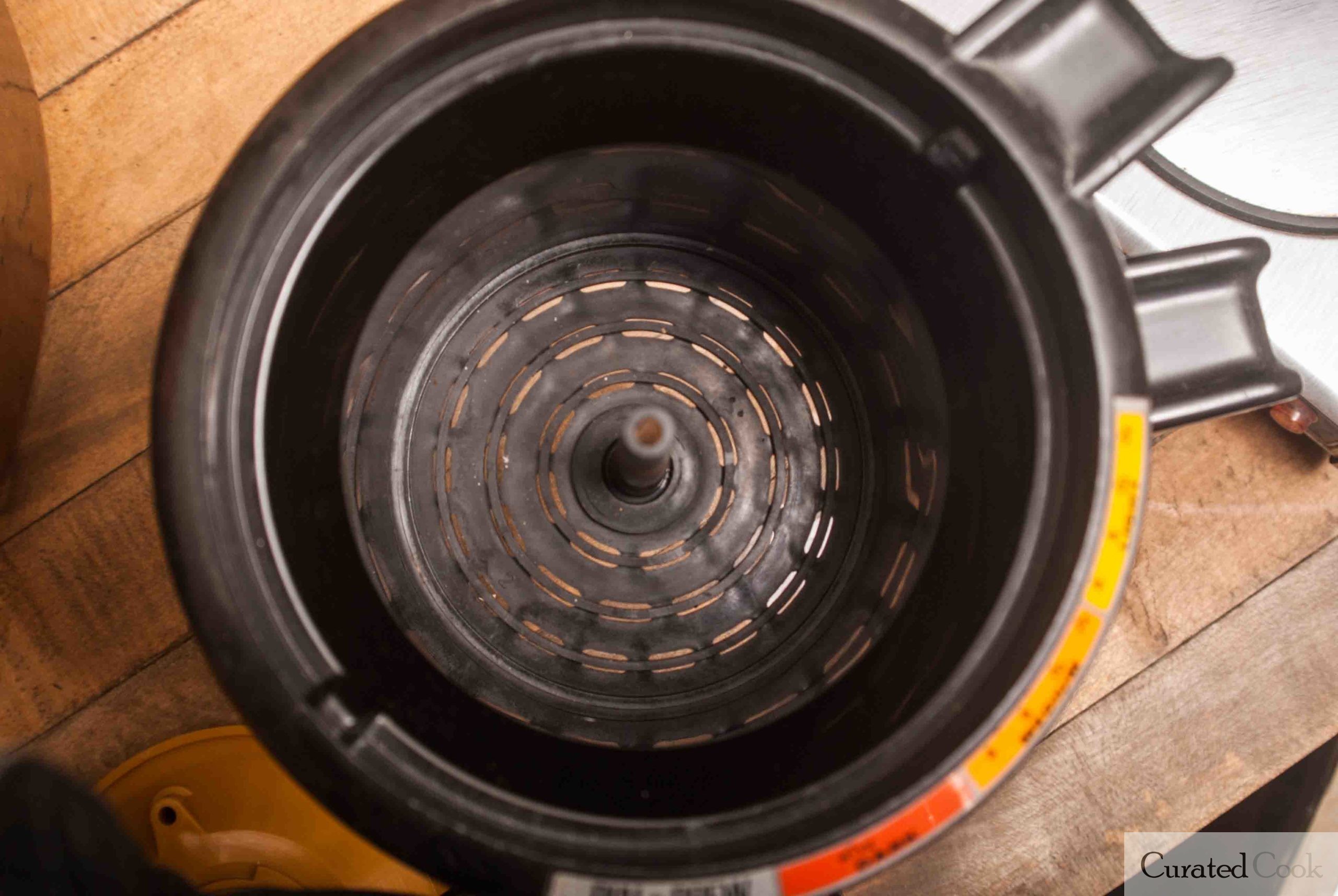 Aside from that, these coffee makers were pretty good. They made strong coffee and it was moderately priced. In the 70's you can find them for around 30 dollar which in today money is roughly 140 dollars.
The Original Chemex Ottomatic
The Original Chemex Ottomatic or Chemex Automated as it was called. Is based on Norelco 12 cup dial a brew model. It features some additional features that the original model doesnt. Most importantly is the water distribution shower head. In the original one, water flows from only one point. The Automatic version disperses water across the ground, this gives it a more even saturation of water. Much like how the modern day ottomatic does. Some of the other features that it had was a pause function to let you bloom the coffee, a on/off switch, and a temperature control for a hot plate. Overall, these were well built and designed to work exclusively with the chemex. But that isnt to say that you cant use the regular 12 cup Dial A Brew.
Using a Chemex with Norelco Dial a Brew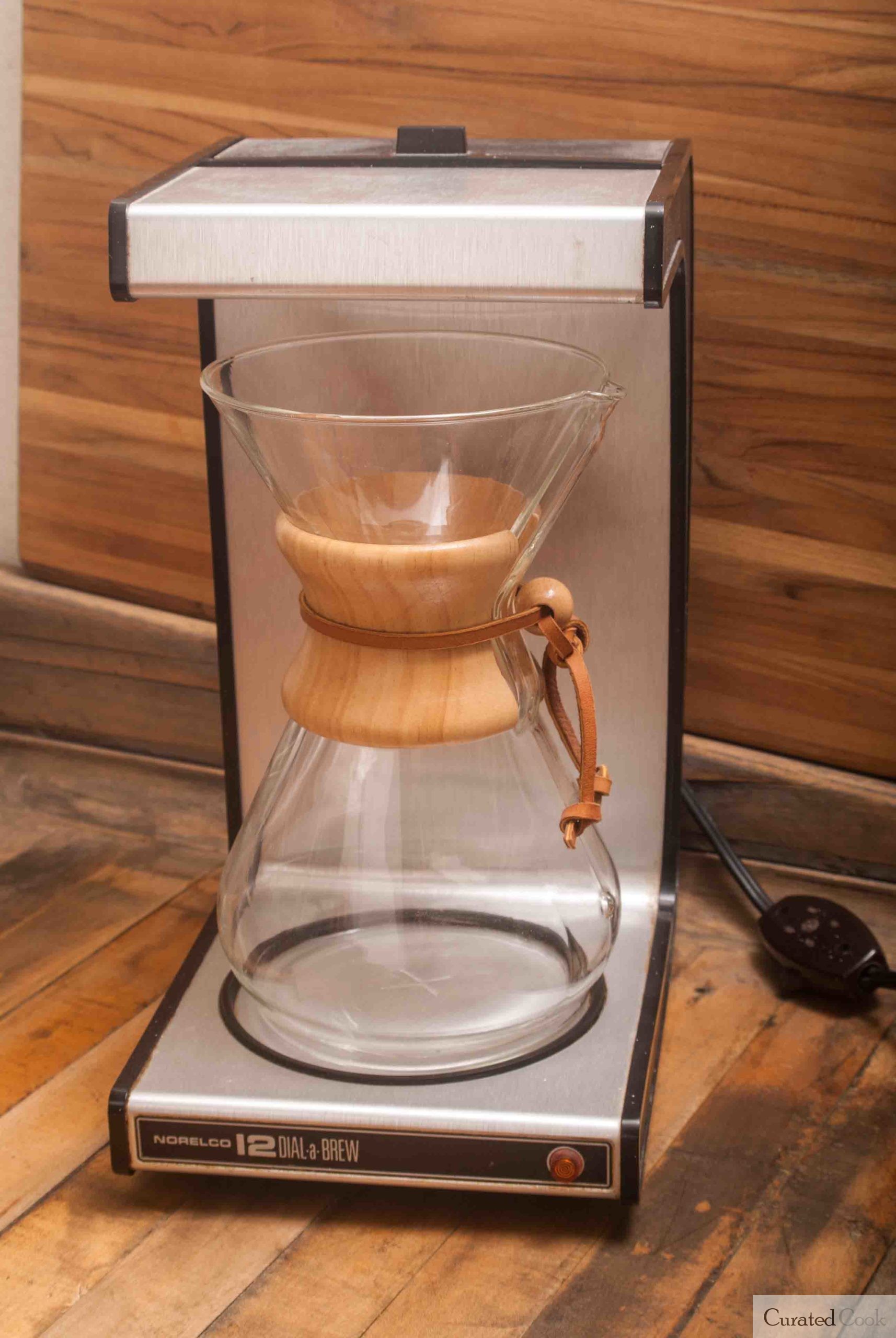 The original Chemex Automated came with a 8 Cup Chemex and that is the version you should get. The larger model wont fit due to the height. The biggest issue that you face now is basically the water distribution.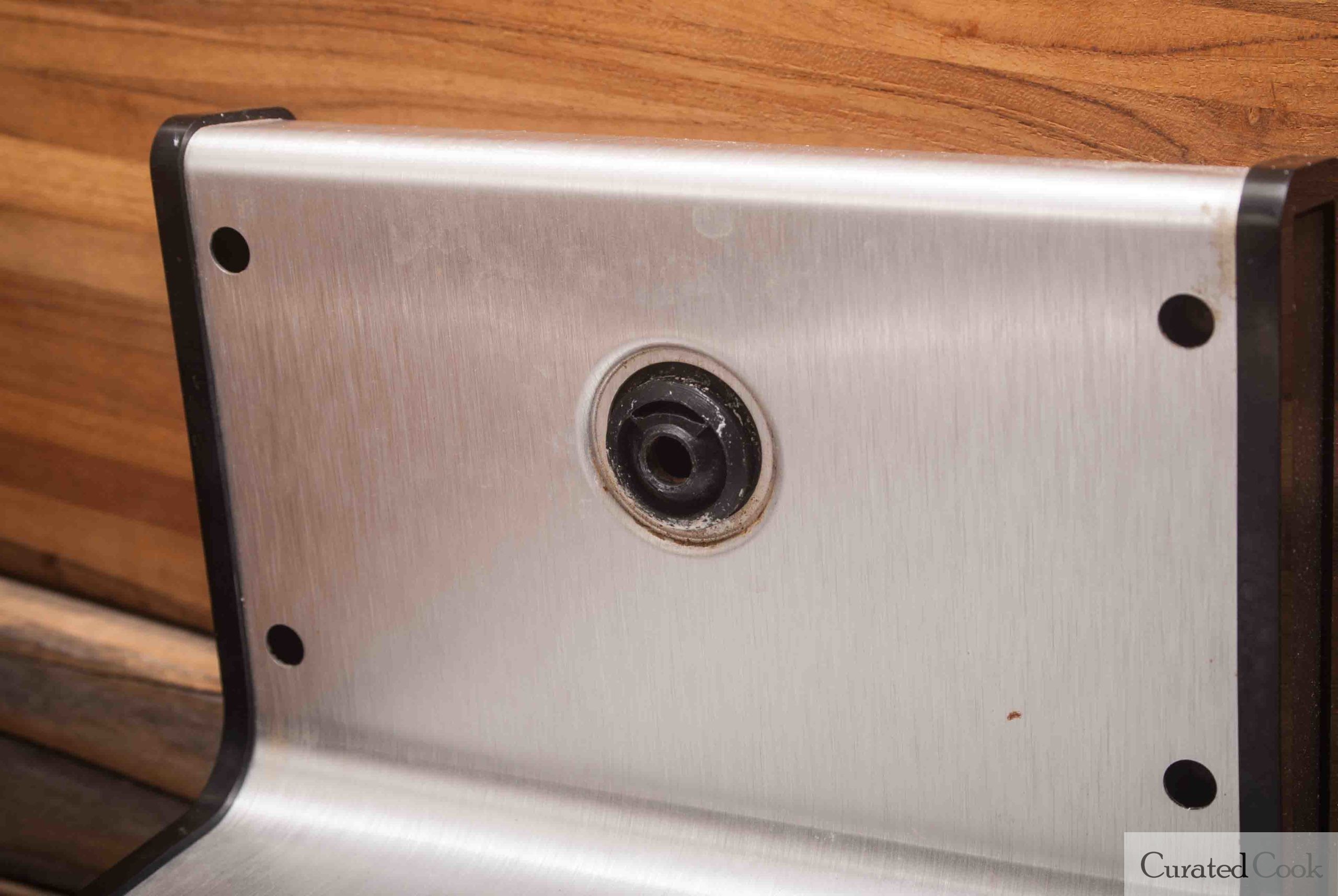 If you look at the spout, its just a circle and it does not distribute the water. However, you can simply use it without the water distributor like I do. I imagine that chemex lover would cry bloody murder.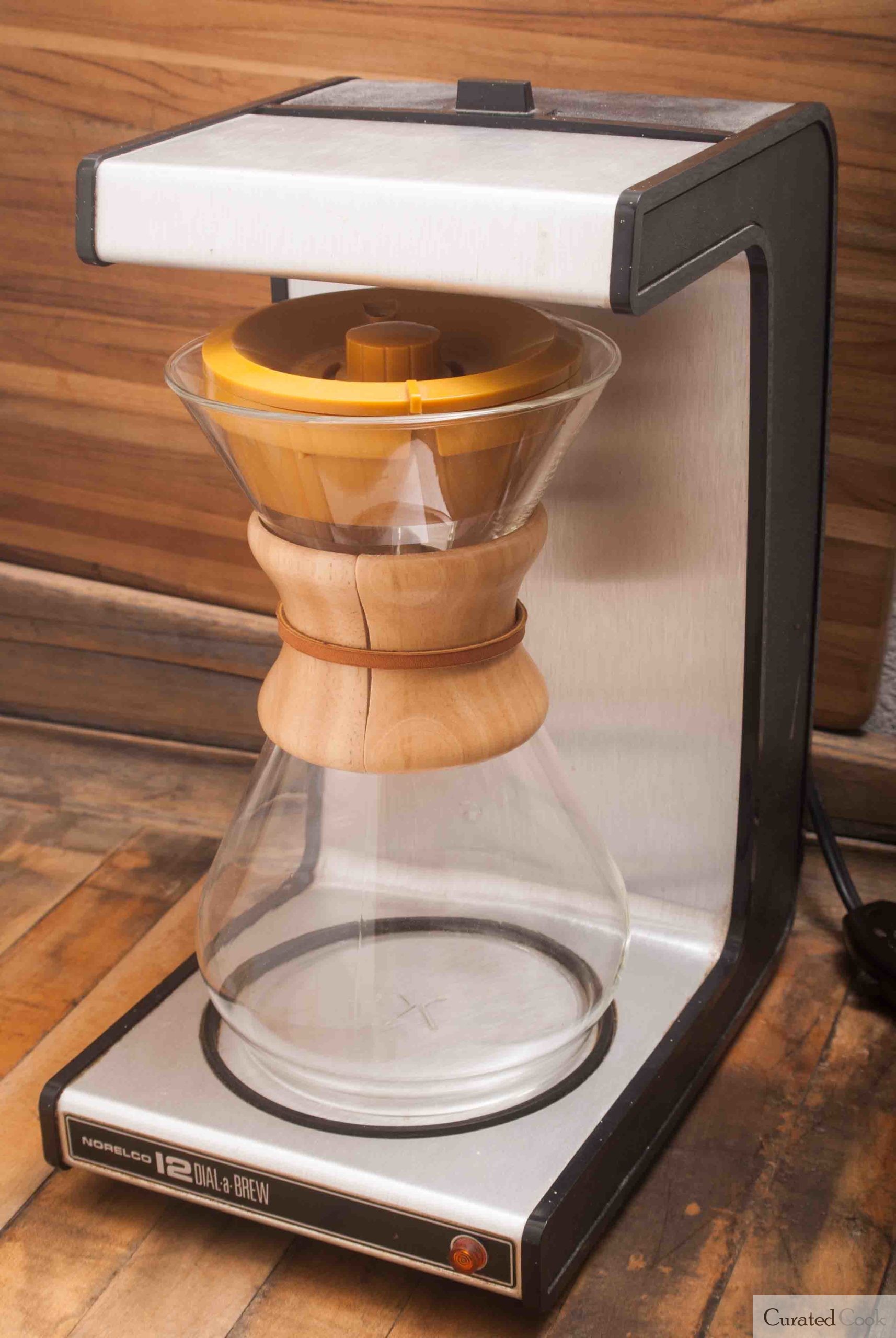 A good alternative it to simply use the dial a brew basket. That basket distributes water evenly so that you get similar water. All you need to do is place the basket on top of Chemex Filter. The water should disperse across the grind a little more evenly.
While its not perfect, its better than nothing. I imagine there are some crafty engineers out there that can make an attachment that pops right in. This will give the original 12 cup dial a brew similar performance to. Probably make a pretty penny out of it as well.
Norelco Dial A Brew The Original Chemex Ottomatic Thoughts
The Norelco Dial A Brew was and is a pretty good coffee maker. It has a whopping power draw of 1500 watts that few coffee maker has today. It keeps water hot at 200 degree Fahrenheit and If you really want to, you can convert it to be used with a chemex bottle. Either way, you will get a good cup of coffee.
If you would like to see more articles like this Norelco Dial A Brew The Original Chemex Ottomatic, please visit our Vintage page.